Quatuor Danel - Weinberg Quartets No. 3 & 4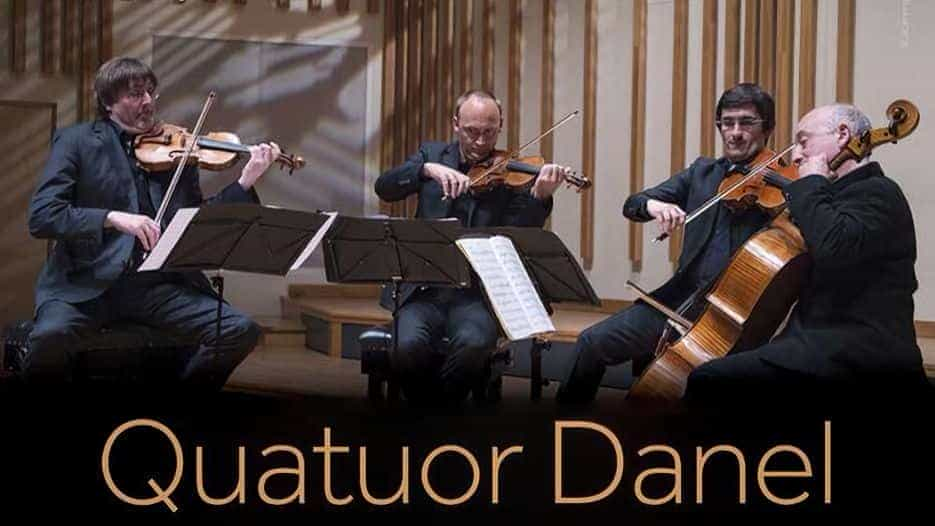 The leading French string quartet - who have been "Quartet in Residence" at the University of Manchester since 2005 - were the first to perform the complete 17 quartets of Mieczyslaw Weinberg, here in Manchester in November 2009.
Since then, they have taken the cycle all over the world, and while others have recorded the quartets, their CPO set remains the benchmark.
In the second concert in the Danels' cycle, Weinberg discovers a uniquely personal voice and expands his horizons to embrace a symphonic range of expression. The concert is prefaced by two miniatures from his years in wartime exile in Tashkent.
Weinberg - Aria, Op. 9 and Capriccio, Op. 11.
Weinberg - Quartet No. 3 in D minor, Op. 14.
Weinberg - Quartet No. 4 in E flat, Op. 20.
Quatuor Danel - Weinberg Quartets No. 3 & 4 Tickets
Manchester
Manchester
Martin Harris Centre
Thu 21 Mar 2024
Most Popular Shows and Events in Manchester