Sarah and Duck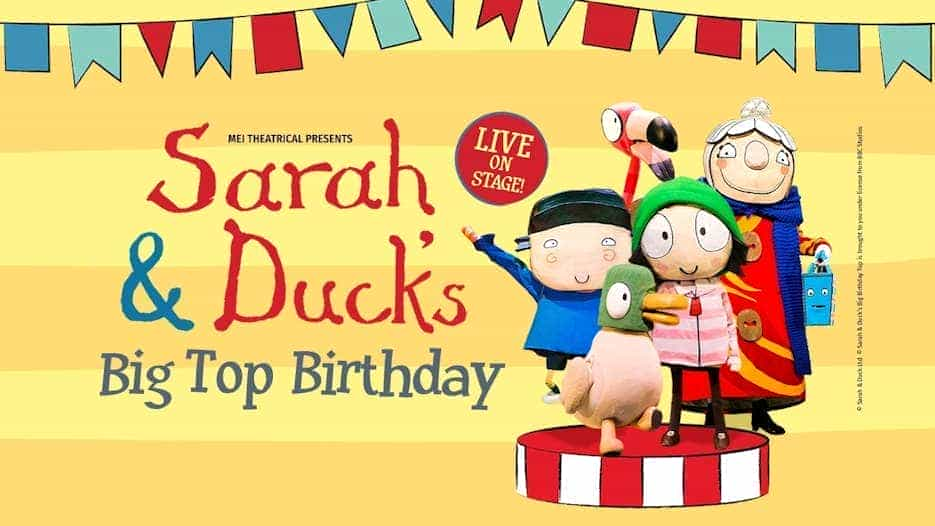 YOU'RE INVITED TO THE BIG TOP BIRTHDAY!

Join Sarah and her best friend Duck as they plan the ultimate circus soiree to help Scarf Lady celebrate her birthday. With entertainment lined up from a whole host of your favourite friends, including The Ribbon Sisters, The Shallots, Flamingo & John and Umbrella, the party is ready to go! Let's just hope the weather holds out…

Bursting with all the charm from the BAFTA award-winning CBeebies show, Sarah and Duck's enchanting world is brought to life by the team behind The Very Hungry Caterpillar Show and Twirlywoos Live. Packed full of puppetry, storytelling and music, Sarah & Duck's Big Top Birthday promises to be a celebration for the whole family!
Sarah and Duck Tickets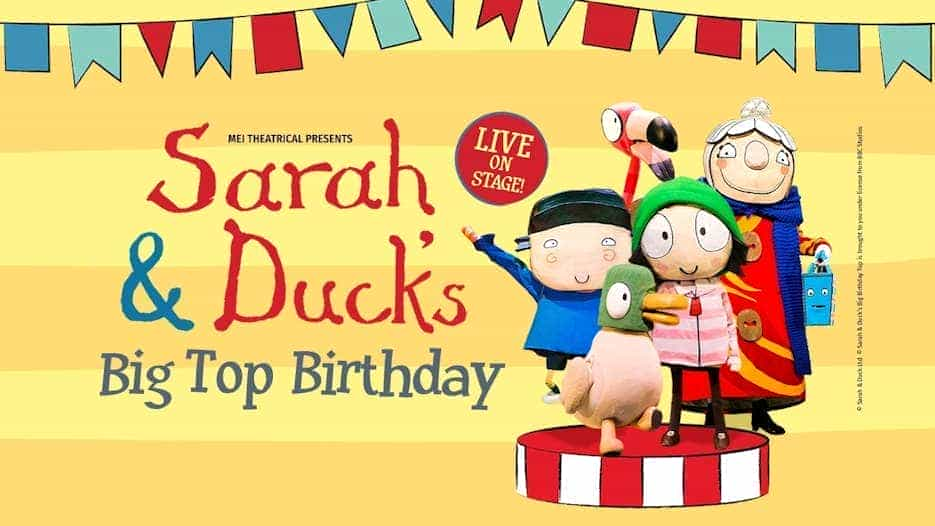 Sorry, there are no tickets for Sarah and Duck in Manchester available at the moment. This maybe due to one of the following reasons:
- Sarah and Duck in Manchester tickets are currently not on sale.
- The event has sold out.
- Details have not yet been announced for Sarah and Duck in Manchester.
- The event may have been cancelled.
- The event has been and gone.
Join our free mailing list for
updates about this event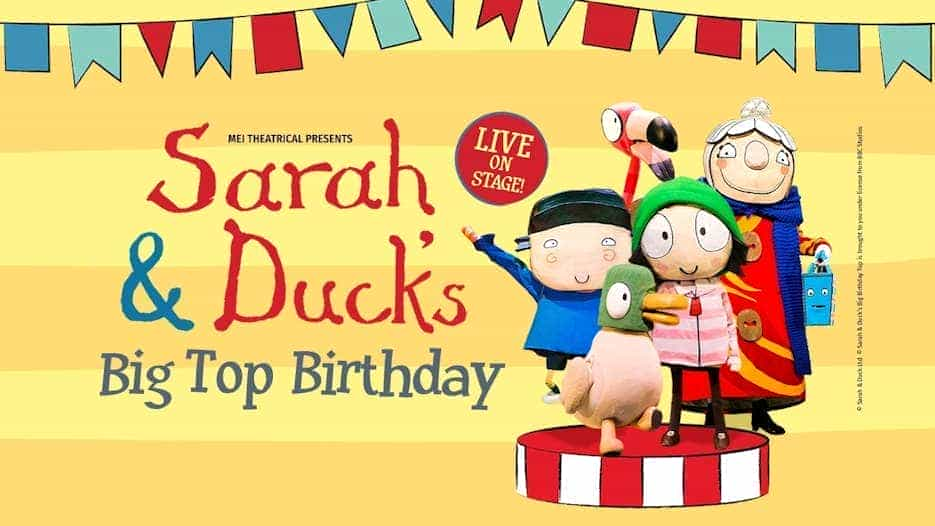 Our review on Sarah and Duck
Sarah and Duck - The Lowry, Salford - Tuesday 23rd August 2022 by Karen Ryder
Our Rating
Sarah and Duck may be a show on CBeebies for younger children, but judging by online reviews and todays audience, it has truly captured the hearts of us big kids and developed its own adult following too! Many parents deem it the only show they will allow their children to watch on repeat, so what is it about this animated series that has captured the hearts of a new generation?
Co-created by Tim O' Sullivan and Sarah Gomes Harris, Creative Director and designer / writer from Karrot Entertainment, it is a sweet and gentle programme that explores friendships, social skills and encourages imagination. Whilst there are academic educational elements to it, its success lies in the more social education it provides, proudly celebrating that children can just be children and learn through human (or animal) interaction. It doesn't preach, it just flows and there is something infinitely touching in the pure and innocent friendship between Sarah and Duck. It is no wonder therefore that it has a big-kids grown up following too, for it takes us back to a time when life was all about being in the moment and our hearts were unburdened enough that we could glean immense pleasure from the smallest things in life, such as planting seeds, fun with scarves, shopping, rainbows, bouncy balls or baking! It is a pin up poster to remind us that all children really need is our time, our imaginations and our care-free abandonment. The beautiful bond between Sarah and Duck has been created with such genuine affection, that your adult brain doesn't allow you to stop and think – "hang, on, a duck and a kid are best mates? Are you for real?" – you just willingly accept that it is so, because it is so. Duck is adorable, with a wide-eyed innocence that makes his funny and daft actions pull on your heart strings, and Sarah is so kind, caring and patient that her soft voice washes over you, almost like a cartoon form of mindfulness!
Sarah and Duck has been brought to life by the team behind The Very Hungry Caterpillar Show and Twirlywoos Live, for a tour that proves to be popular for all ages. Its first stop is the Lowry in a 55 minute magical experience, where we are all invited to The Big Top Soiree Birthday! It is Scarf Lady's birthday and all of Sarah and Ducks friends will be there, including The Ribbon Sisters, The Shallots, Flamingo, John, Umbrella, plus a few more. As plans get underway to have the best circus party ever, everyone keeps a beady eye on the weather, hoping that poor umbrella won't have to face the rain, or that the whole thing isn't a wash out. Then again, so long as you have your friends around you, you can always have fun! As the whole gang get in on the action and pull together to create a splendid circus for Scarf Lady's birthday, we are treated to acrobating shallots, a tight rope walking Flamingo, the magical disappearing buns from Umbrella (with a little help from Duck), jokes from Sarah, street dancing from John, Duck is shot out of a cannon and even Moon makes an appearance! But as the windy weather threatens to blow the whole birthday apart, will the party be able to continue? With such a great team of friends – of course it can! And it even finishes in style with its very own firework party, which delights the audience no end.
Puppetry is used for the main characters, with some costumes too, and this is a great way to ensure that the characters are instantly recognisable for the children, and that the adults don't cringe at adult actors trying to play kids and ducks. This also opens up the perfect avenue to use the actual voices from the show, pre-recorded, so that everything is completely authentic. With a cast of five actors working hard with puppets, props, dress setting, scene changing, and continuing with an undeniable calmness through a lively and noisy audience, they do an incredible job of holding attention throughout. Songs are sprinkled throughout the show and a highlight is when the theatre is filled with bubbles – making every kid – young and old- unable to fight the urge to jump up and pop them!
This show is one of the purest things I have seen or felt in a while. My mini guest took ill at the last minute (as mini guests are prone to do) and so I found myself as a solo adult at a kids show, which could have felt odd and a little weird, but it didn't. Maybe it's because I work with children of all ages so was already in a familiar comfort zone. Maybe it was because my inner mini me was alive and kicking, or maybe it's because there was a fizz of something intangible was in the air and as the entire audience breathed it in, Sarah and Duck just became a safe space, free from judgment, free from woes and full of possibility.
Sarah and Duck will leave you with a squishy, squashy soft spot in your adult hardened heart, as this BAFTA award-winning CBeebies show squirms its way into your affections. Don't take my word for it though, go along with your little ones, your ducks and your ribbons to see for yourself, and let them show you how good it is. Kids are the biggest critic anyone can ever face, for they have no filter. They say it how it is and have no interest in politely sitting through something that doesn't engage or interest them. This audience was completely captivated from beginning to end and I just know that their day will have ended with Sarah and Duck on loop, and many innocent sweet dreams about friendships and ducks. So ladies, lentilmen and Umbrella's, quack your way along to the Lowry for the swimmingly sweet Sarah and Duck.
WE SCORE SARAH AND DUCK - 8/10
Other events you may like...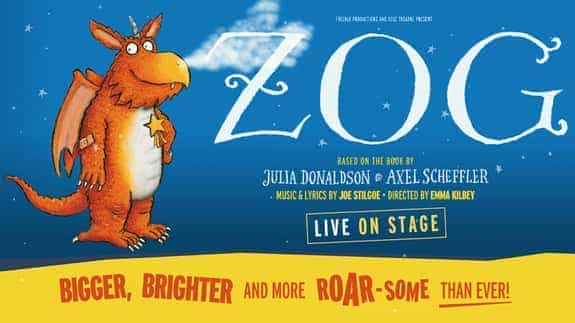 Fri 4 Aug - Sun 3 Sep 2023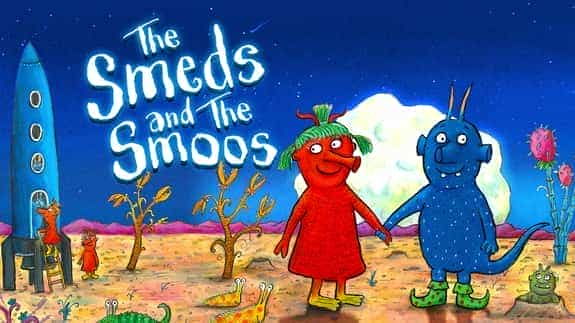 Most Popular Shows and Events in Manchester