Testify Gospel Choir - 25 Years of The Miseducation of Lauryn Hill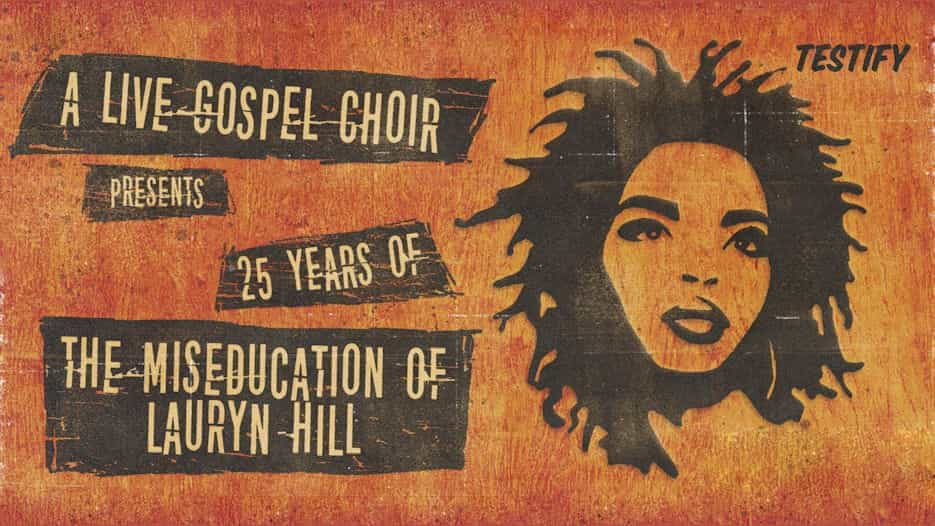 An unforgettable evening of soul-stirring music with a gospel rendition celebrating 25 years of Lauryn Hill's legendary album, "The Miseducation of Lauryn Hill".
The singer, songwriter, rapper, and producer successfully integrated rap, soul, and reggae into a singular sound. From the infectious beats of "Doo Woo (That Thing)" to the raw vulnerability of "Ex-Factor" and the uplifting energy of "Everything Is Everything", witness Lauryn's legacy as a true musical pioneer with Testify Gospel Choir who pay tribute by breathing new life into each track.
Prepare to be amazed as we pay homage to the iconic hip-hop, R&B, and neo-soul legend. This will be an unmissable night of musical celebration and fusion.
Testify Gospel Choir - 25 Years of The Miseducation of Lauryn Hill Tickets
Manchester
Manchester
The Blues Kitchen
Wed 27 Dec 2023
Most Popular Shows and Events in Manchester