The Good Enough Mums Club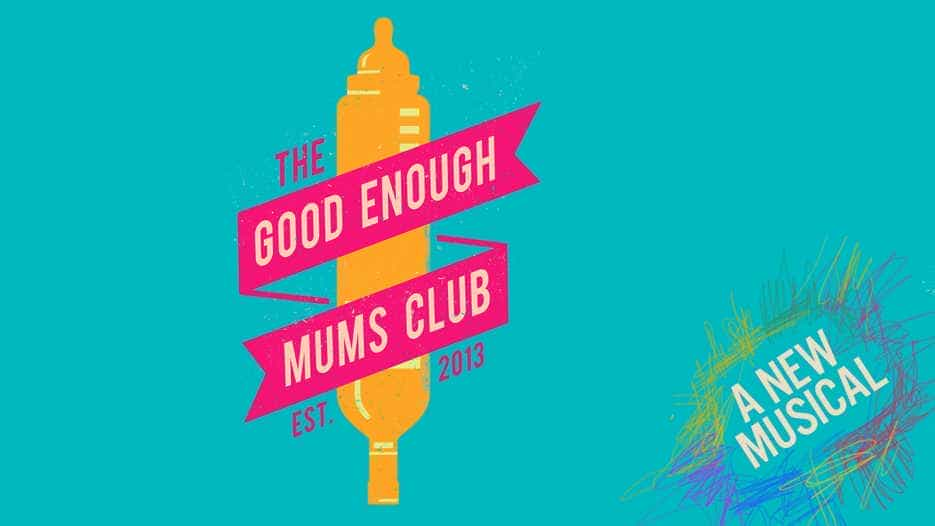 Not perfect? Join the club!
Toddle through the highs, lows and sleep deprivation of motherhood with the Good Enough Mums Club, a poignant and hilarious musical produced, written, directed and performed by mums. From peeing on sticks to drooping tits we share the love and dispel the myths with enough wipes to mop the tears and clean away the snotty laughter.
When the Council threatens to close their local playgroup, five women thrown together by motherhood, overcome their isolation, loneliness, judgment and perfectionism to discover that they're stronger as a group than as individuals, and that sometimes, being good enough is best.
This hysterical, heart-breaking and honest new musical written, produced, directed, and performed by mothers is capturing the attention of critics, parents and non-parents alike throughout the country.
Child & baby friendly
Hey parents!
We welcome children under 4 to our special baby & child friendly matinees. These matinees are a more relaxed and family-friendly experience.
Here are a few things to keep in mind when bringing your child to a child and baby matinee:
There's no need to worry about disturbing others if your child fusses. The lights are slightly brighter than a regular matinee, and we understand that kids will be kids.
You can come and go as you need to. If you (or your child) need a break, you can step outside for some fresh air or take them to the restroom – come back when you're ready. You're also more than welcome to feed your child in the space if you need to.
We've got a dedicated space for you to safely park your baby buggy.
We know looking after kids keeps you on your toes. So, when you're with us, you're our guest and we'll do everything we can to make you and your child feel welcome. If you need help with anything, just ask a member of the team.
We hope you and your child enjoy our child and baby matinees!
P.S. If your child is at the stage where they repeat everything they hear, you might want to consider this as the show is quite sweary!


Running time: 2 hours with a 20-minute interval
Content warnings: Bad language, sexual references, child loss, postnatal depression, postnatal psychosis, racism and loneliness.
Watch our "In Conversation with Rebecca Bernice Amissah" video discussing the show.
The Good Enough Mums Club Tickets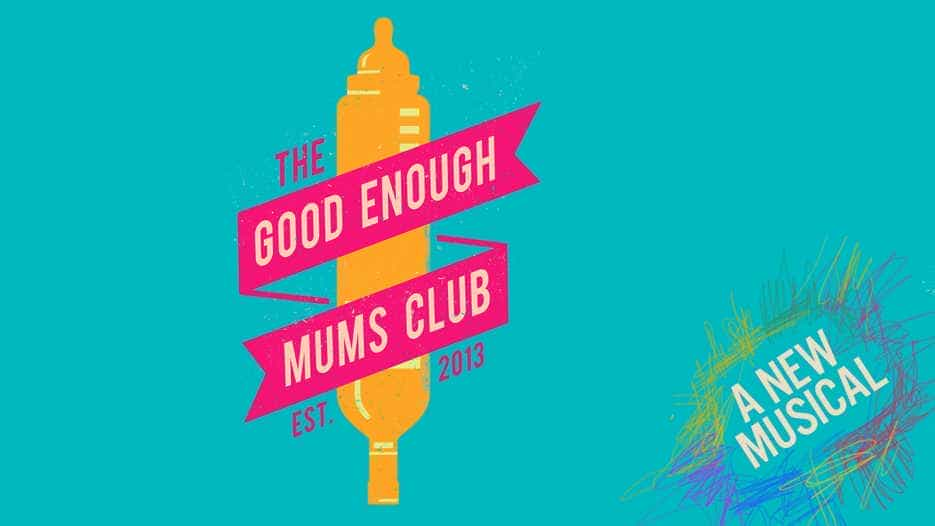 Sorry, there are no tickets for The Good Enough Mums Club in Manchester available at the moment. This maybe due to one of the following reasons:
- The Good Enough Mums Club in Manchester tickets are currently not on sale.
- The event has sold out.
- Details have not yet been announced for The Good Enough Mums Club in Manchester.
- The event may have been cancelled.
- The event has been and gone.
Join our free mailing list for
updates about this event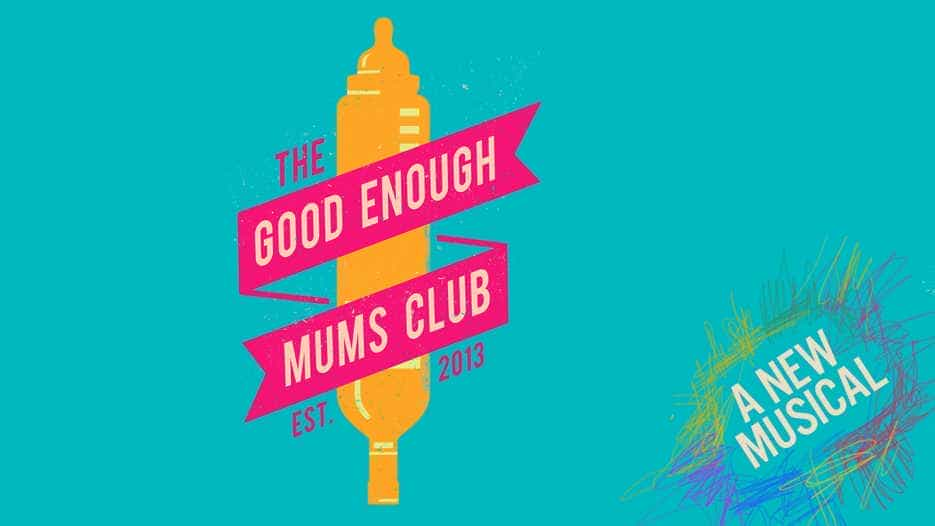 The Good Enough Mums Club ON TOUR
Our review on The Good Enough Mums Club
The Good Enough Mums Club - The Lowry, Salford - Thursday 30th November 2023 by Leanne Parker-Tyree
Our Rating
THE GOOD ENOUGH MUMS CLUB IS A THOROUGHLY HEARTWARMING, FUNNY, AND AN HONEST ACCOUNT OF THE RELENTLESSNESS OF MOTHERHOOD


The Good Enough Mums Club is a wonderfully relatable, emotional, and realistic insight into life as a Mum, told through the story of five very different, but somehow similar women who share one thing in common, their roles as a Mum. The staging is simple, designed to appear as a space within a Community Centre where the group meets, with a clever sidepiece, which acts as 'Esme's' home. I am a Mum myself, and my plus one for the evening (also a Mum), took our seats in the auditorium alongside an audience made up of probably 95% women. It struck me immediately how connected this audience were to each other and to the performers this evening – which is the irony of Motherhood - there are billions of us, several hundred in one space even and yet, this production captures the loneliness and isolation that we can feel as individuals, while simultaneously celebrating the sacred and special role of other Mums who walk this road and take this journey with us.



The five women from various walks of life, who meet at a mother and toddler group each week for two hours of sanity, space and sister-in-motherhood are front and centre throughout the production. The intimacy of the staging and warmth of these fantastic actresses, invites the audience into their group to the level that you feel almost as though you're there with them in the room. The clever characterisation is so relatable. Essentially these woman have very little in common, but as often happens when women come together in ante-natal groups and later, in Mum and Baby/Toddler groups, although they're thrown together with people they essentially have nothing in common with other than the fact that they all have small humans to raise, and survive while doing so, soon they form friendships and bonds which draw them together until their lives and stories are inextricable from one another. This is a play which is first and foremost about solidarity and the importance of having those networks of support to hold you up and keep you level as you navigate your way through Motherhood.



Five incredible performers make this production utterly compelling. Michelle, mum of twin boys is played by Rebecca Bernice Amissah (A Strange Loop UK première, Guys and Dolls). Michelle brings to life the struggles and challenges of being a Black Woman raising Black Sons in the current social landscape, with all the complexities surrounding Race and equality as she shares with the group an all-to-familiar experience while using Public Transport, where her worth and success as a Mum is criticised and judged with the classic line linked to 'Where you come from this might be acceptable'.

Bea is the 'Posh Mum', and responsible for the group's existence. Her initially irritating, competitive and 'Housewives of Hale' persona is soon exposed as something of a 'smoke and mirrors' façade. The reality is, she is lonely, with her husband clearly very much absent from the family home and lives. Played by Jo Kirkland (The Caucasian Chalk Circle, Dear Evan Hansen), Bea's vulnerability, lack of self confidence and deep sense of loneliness really comes through and the way her fellow Mums embrace her, despite their vast differences, is really heartwarming.



Sophie is a Mum who is quirky, lively, and instantly lovable. Played by Amy Ross (Wicked, Heathers, Kinky Boots), this Mum is hiding a heartbreaking secret that, when revealed, elicited a palpable and collective outpouring of grief, emotion and love from the audience.
Jade Samuels plays Chantel (founding member of 'Jumprov', the UK's first all Black & Brown Improv group & a founder of MAWA, the UK's first all Black all Female Shakespeare company), a Mum is a bit of a rough diamond, one you'd always want on your team!



Belinda Wollaston (Judy Garland in the West End world premiere of JUDY!, Jekyll & Hyde) plays Esme, who we first see struggling to leave the house to join the group. Clearly all is not alright and we witness her descent into postpartum psychosis, which is portrayed with sensitivity, unsurprisingly given the writers own experiences with this awful, poorly understood and horrendously isolating condition. At the closing of the first Act, the desperate, terrifying, and brutal reality of her situation is left hanging in the air as we see Esme break in front of us, breaking us a little in return.



This cast is exquisite. They are brilliant, enthusiastic, and bursting with clearly genuine affection for the production, each other, the subject matter and above all, being Mums. The plot, including some fantastic songs and brilliant one-liners is a thoroughly heartwarming, funny, and deeply honest account of the reality of the relentlessness of Motherhood – it's highest, most joyous highs and it's gut-wrenching, soul-destroying lows. All of it is captured perfectly and does justice to the hundreds and hundreds of stories that are woven together in this production. I laughed until I cried and then cried on top of that, several times during the evening. The emotional journey is a little snapshot of the emotional journey of daily Motherhood, a lovely touch which took me by surprise but somehow made me feel less alone and a little bit less critical of myself. We end the evening with the message that where Motherhood is concerned, perfection is impossible, but you are good enough - and that's good enough.


WE SCORE THE GOOD ENOUGH MUMS CLUB...




Watch our "In Conversation with Rebecca Bernice Amissah " discussing the show
Most Popular Shows and Events in Manchester