Manchester Theatre News & Reviews
In Conversation with ANNA-JANE CASEY discussing Mother Goose at The Lowry, Salford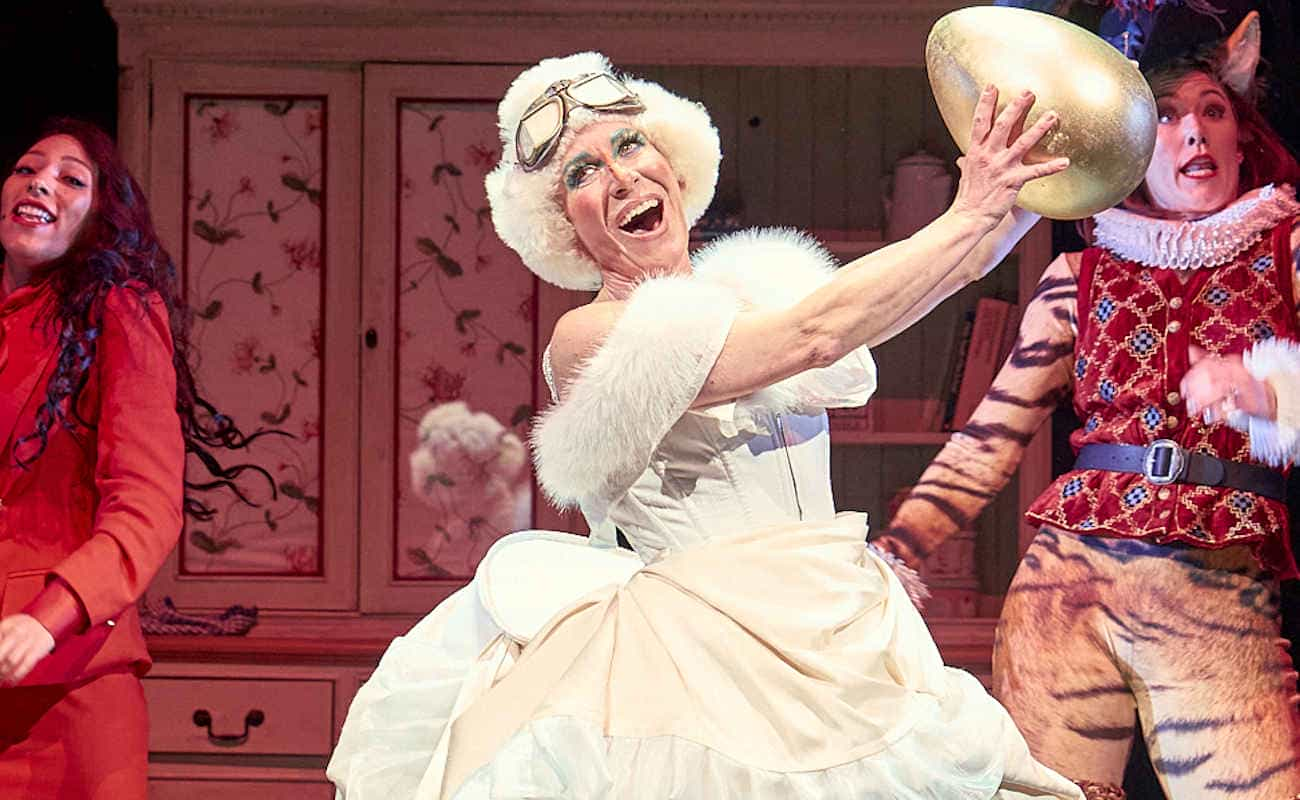 WATCH THE VIDEO HERE!
Watch our interview with Anna-Jane Casey as we discuss Mother Goose coming to the The Lowry, Salford on April 5th to 9th
Legendary Lancashire actor Sir Ian McKellen and Liverpool comedian John Bishop star in the MOTHER of all pantos, from the imaginations of Jonathan Harvey (Coronation Street, Gimme, Gimme, Gimme) and Cal McCrystal ("Britain's funniest director" - Guardian).
Running an Animal Sanctuary for waifs and strays, Mother Goose (McKellen) and her husband Vic (Bishop) live a wholesome life inside an abandoned Debenhams. But when a magical goose comes a-knocking, will fame & fortune get the better of them?!
Will Ma's feathers get ruffled? Will Pa tell everyone to get stuffed?! And is their humble life about to turn fowl? Get ready for fairies with hefty vocal chords, puppets with tap dance qualifications and impeckably constructed mayhem that will quack up the whole family.

Karen Ryder asks the questions...