Manchester Theatre News & Reviews
In Conversation with JASON MANFORD, BEN NICKLESS & MYRA DUBOIS discussing Jack & The Beanstalk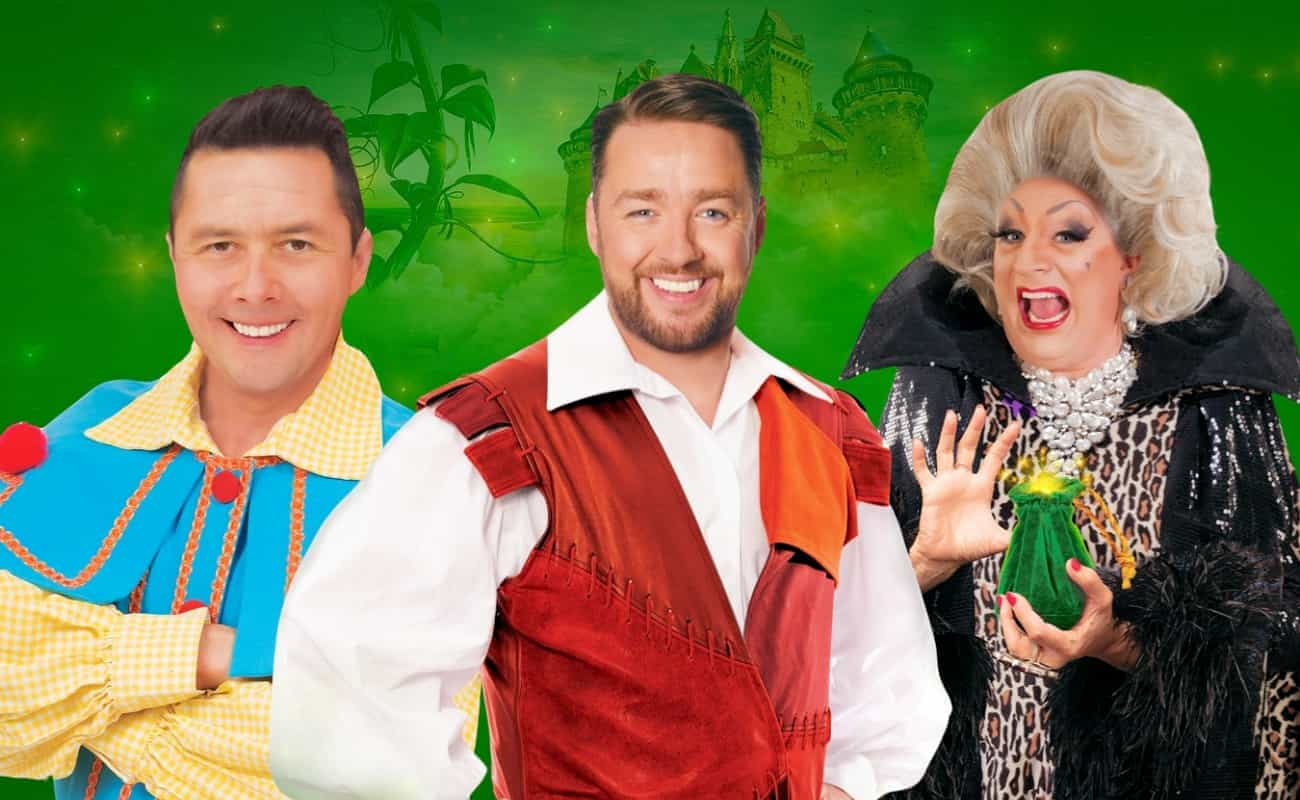 WATCH THE VIDEO HERE
We interviewed Jason Manford, Ben Nickless & Myra Dubois who are appearing in Jack & The Beanstalk, the 2023 Christmas Pantomime at the Manchester Opera House from December 2nd to 31st 2023.
Comedy superstar Jason Manford is back by popular demand to lead the cast of Jack and the Beanstalk in the title role. He is joined by returning Manchester panto favourite Ben Nickless as Silly Simon, star of stage and screen Myra DuBois, and West-End performers Samara Casteallo and Emma Williams.
Doomed to sell his trusty cow, join Jack as he fights to outwit the evil giant, win riches beyond his wildest dreams and the hand of the girl he loves. Expect laughs, music, special effects, magic beans and bundles of audience participation in this giant of a pantomime!
Follow Jack and climb a beanstalk of gigantic proportions to cloudland in the spectacular family panto, Jack and the Beanstalk.


Karen Ryder asks the questions.

WATCH THE VIDEO HERE!