Manchester Theatre News & Reviews
In Conversation with LUCY MAY BARKER talking about Vardy v Rooney - The Wagatha Christie Trial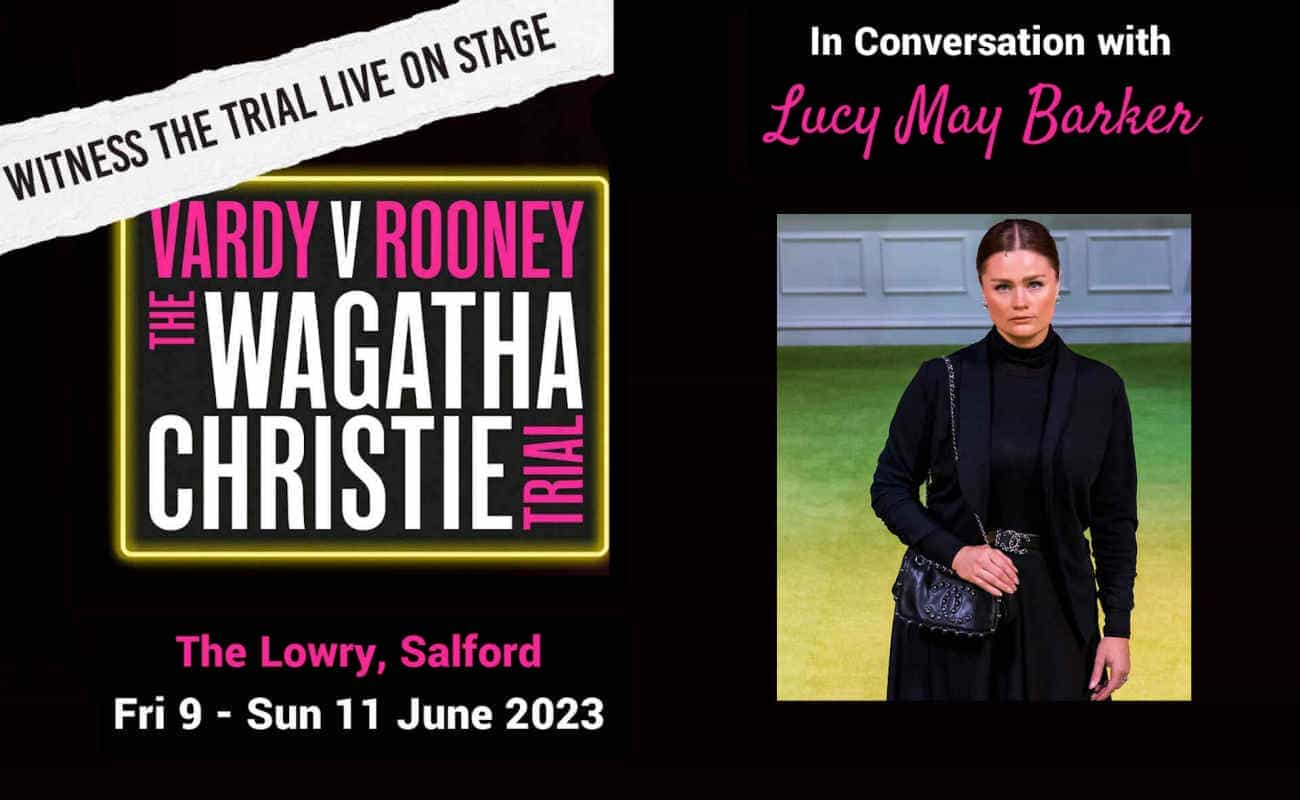 WATCH THE VIDEO HERE!
Watch our interview with Lucy May Barker as we talk about Vardy v Rooney - The Wagatha Christie Trial coming to The Lowry, Salford on Friday 9th to Sunday 11th June 2023.


2023 Critics' Pick! Sunday Times and Evening Standard
Edited from seven sensational days of High Court transcripts, witness the case of Rebekah Vardy v Coleen Rooney unfold in their own words.
Following a sold-out run at the Wyndham's Theatre in the West End, Vardy v Rooney: The Wagatha Christie Trial is touring the UK. Grab a seat for the real-life courtroom drama that gripped the nation.


Karen Ryder asks the questions...