Manchester Theatre News & Reviews
LIZZIE The Musical - Rehearsal Room Press Launch - Hope Mill Theatre, Manchester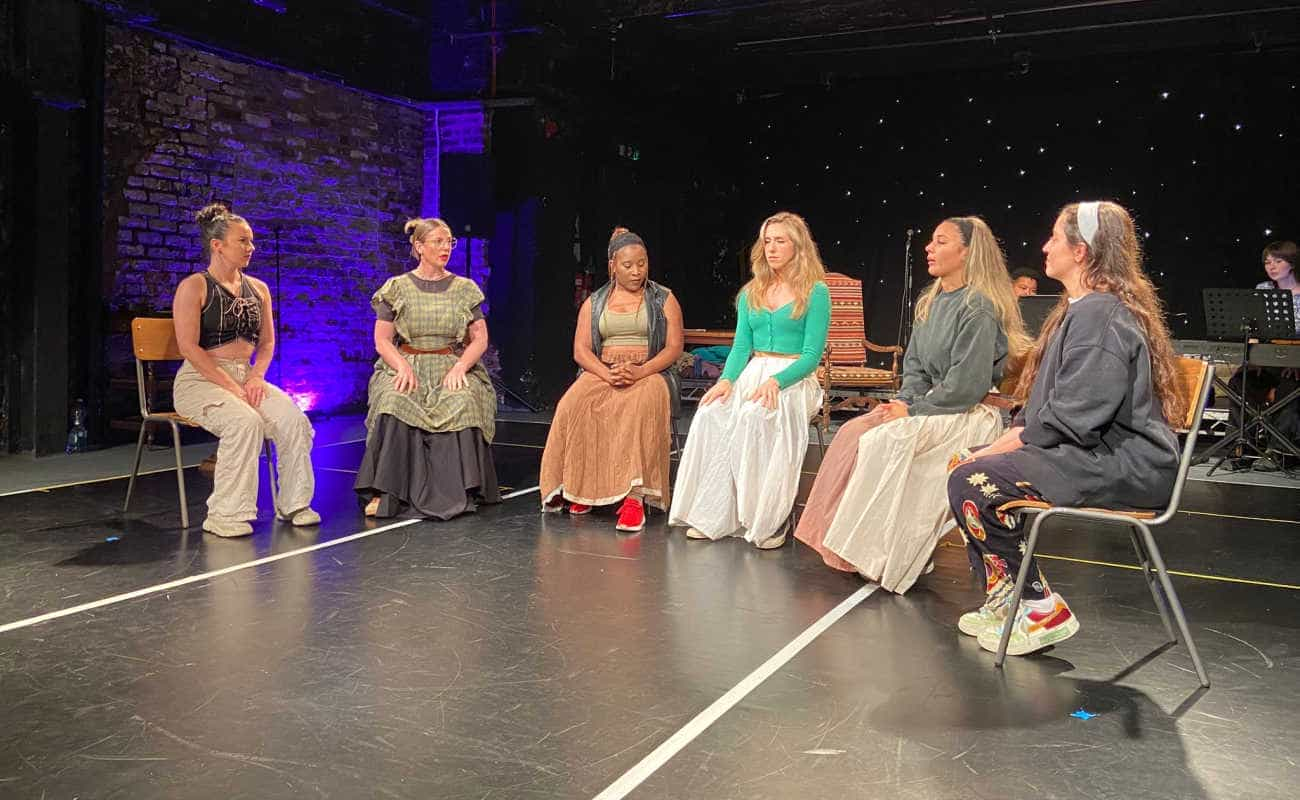 WATCH THE VIDEO HERE!
We were invited to Hope Mill Theatre to have a sneak preview of LIZZIE The Musical coming to Hope Mill Theatre, Manchester for all of September.
Enjoy our interviews with Lauren Drew (Lizzie) and Shekinah McFarlane (Emma), and songs performed by the cast Lauren Drew, Shekinah McFarlane, Mairi Barclay, Maiya Quansah-Breed, with an all female band.
William Wheaton is director and choreographer.
LIZZIE is Rage! Sex! Betrayal! BLOODY MURDER!
A True Crime Punk Rock Musical.
Lizzie The Musical explores the life of Lizzie Borden, who was accused of murdering her father and stepmother with an axe in the late summer of 1892 in Fall River, Massachusetts. The musical delves into her complex psyche and speculates on the motivations she may have had: loss of inheritance, history of sexual abuse, oppression, and madness.
Lizzie, along with her older sister Emma, maid Bridget, and neighbour Alice, bring to life the infamous story supported on stage by an all-female band.
Lizzie The Musical premiered in New York in 2009 at The Living Theatre, and received its London premiere in 2017 at the Greenwich Theatre with the Danish production. This new production will be the first UK built version of the show and the first UK tour.
The perfect show for any fan of true crime, horror and of course Musicals!
Lizzie The Musical is on stage at Hope Mill Theatre on September 1st - 30th 2023.


Karen Ryder asks the questions.

WATCH THE VIDEO HERE!