Manchester Theatre News & Reviews
Manchester Classical United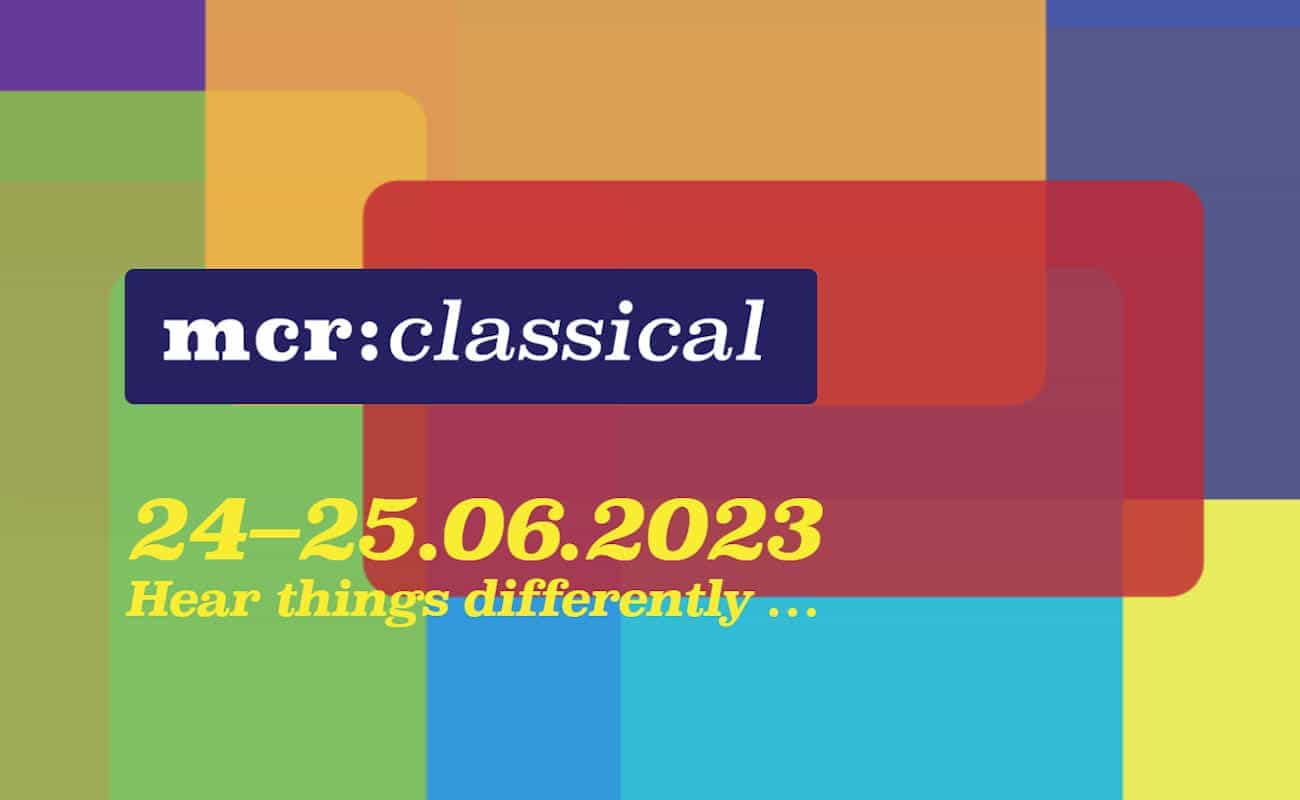 ~ Click Here for Manchester Classical Tickets ~
If you're a member of our mailing list - if not, then you can subscribe at the bottom of this page - you will no doubt have read about our excitement, last week, in our "Coming to Manchester in the next seven days..." email.
It was one of those very rare occasions where the city's three leading orchestras - the Hallé, BBC Philharmonic and Manchester Camerata - were all performing hometown concerts in the same week. In fact, it would have been four orchestras, had Psappha's scheduled performance at Hallé St. Peter's not been postponed, and throw into the mix shows from The Untold Orchestra, AMC Gospel Choir, and RNCM's Original Voices Festival and you would be hard pushed to find a better seven days in Manchester's homegrown classical calendar.
Until now...

Manchester Classical - on the 24th and 25th June 2023 - is a new unique collaboration between the city's orchestras and ensembles and The Bridgewater Hall.
The Hallé, BBC Philharmonic, Manchester Camerata, Manchester Collective and a host of stellar artists will come together for a breath-taking weekend of music, film, food, crafts and free foyer entertainment, all in and around The Bridgewater Hall.
There will be hour long concerts throughout the weekend on the main stage featuring dazzling orchestral music from iconic symphonic works to hypnotic minimalist masterpieces.
Manchester's world-beating music ensembles will host world-class artists for whom the boundaries between classical and contemporary, experimental and jazz are blurred, including RNCM-alumna superstar saxophonist Jess Gillam and British/Polish violinist Daniel Pioro.
The music and laughter of late, great Bury comedian Victoria Wood will be celebrated at a special family-friendly performance featuring Hallé Children's Choir and free performances will also take place in the Barbirolli Room from groups including Psappha and Hallé choirs.
Meanwhile, students from the RNCM will provide entertainment in the foyer of The Bridgewater Hall throughout the weekend.
This will be the perfect opportunity for anyone who has never experienced the power of orchestral music, or visited The Bridgewater Hall before, to experience something new and exciting from Manchester's finest musicians.