Habibti Driver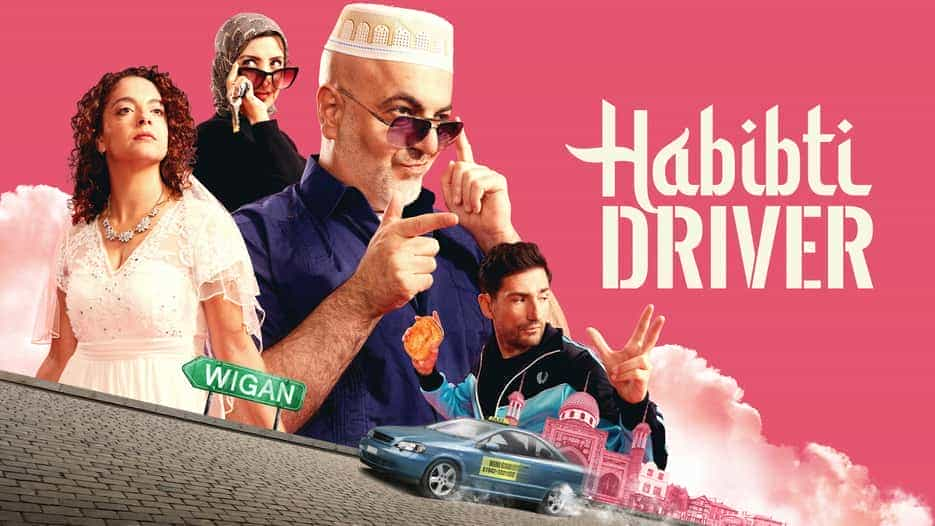 An East Meets Wigan Comedy
Meet Ashraf - an Egyptian, Muslim taxi driver, and Shazia - his half Egyptian, half Wigan daughter (a.k.a. his 'Habibti'), who is more interested in the last call at the bar, than the call to prayer!
Their relationship is put to the test when Ashraf introduces his new Egyptian bride, whilst Shazia attempts to break the news of her own secret engagement. Based on co-writer Shamia Chalabi's real-life experiences, this heartwarming new play will make you laugh and cry as it explores the clashes, compromises and comedy that come with living in a mixed-culture family in today's Britain.
Join the family in Ashraf's taxi as they navigate driving lessons, sing karaoke and explore whether, despite their differences, family can win out regardless.
Age Guide 12+
Octagon Theatre Bolton & Tara Finney Productions
By Shamia Chalabi & Sarah Henley
Directed by Sepy Baghaei
Habibti Driver Tickets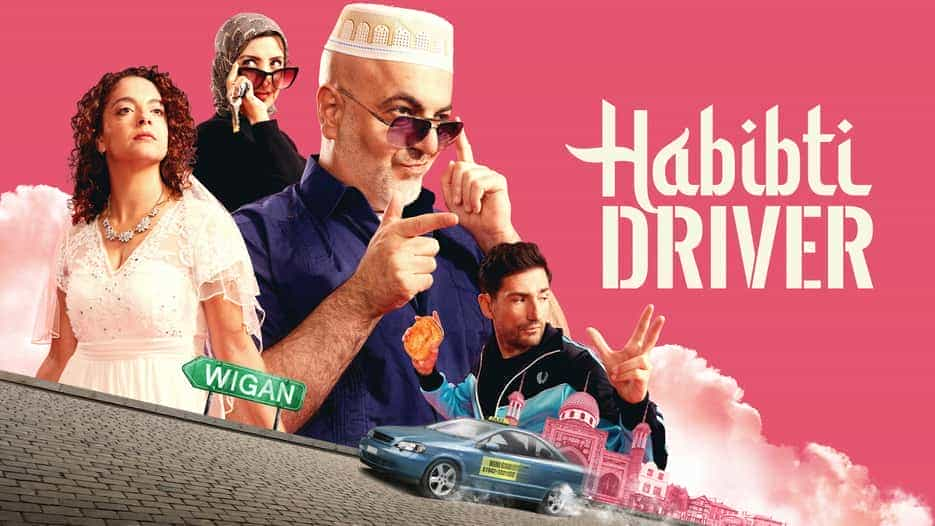 Sorry, there are no tickets for Habibti Driver in Bolton available at the moment. This maybe due to one of the following reasons:
- Habibti Driver in Bolton tickets are currently not on sale.
- The event has sold out.
- Details have not yet been announced for Habibti Driver in Bolton.
- The event may have been cancelled.
- The event has been and gone.
Join our free mailing list for
updates about this event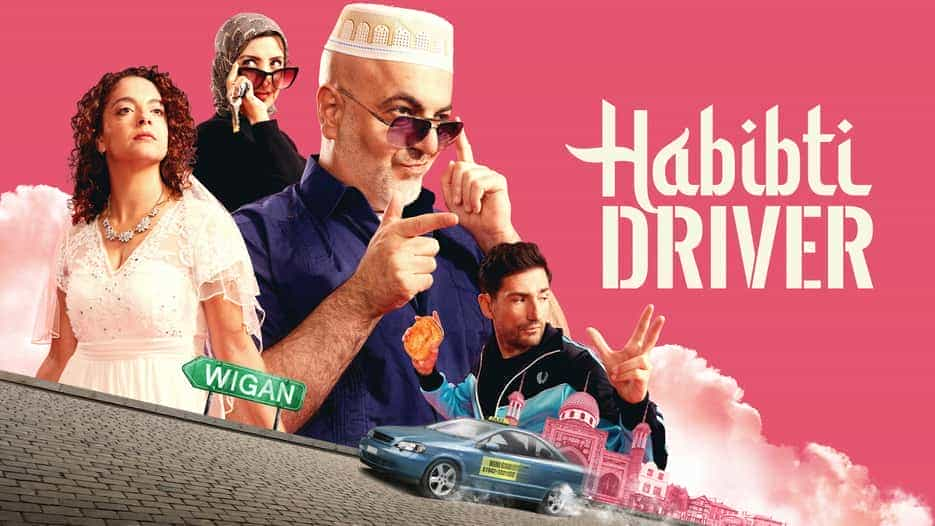 Our review on Habibti Driver
Habibti Driver - Octagon Theatre, Bolton - Monday 25th April 2022 by Karen Ryder
Our Rating
Born from a desire to create roles that writer Shamia Chalabi could identify with, Habibti Driver emerged in all its Northern glory! It follows the story of Shazia, a young woman who is of mixed heritage – half Egyptian, half Wigan – as she tries to break the news of her upcoming nuptials with white British boyfriend Chris, to her Muslim dad who encourages a more traditional outlook for her life. But Shazia has to find him first! After going AWOL, her dad Ashraf returns from Egypt a married man and with the impending arrival of new wife Yasmin, Shazia is encouraged to become more respectfully Muslim by covering her hair, dressing more appropriately, to stop swearing, stop drinking and stop being so embarrassingly Northern! This doesn't exactly work out the way Ashraf intended as Shazia airs her own views on what is ultimately HER life. It also doesn't go quite as intended when she eventually introduces her fiancé Chris to her dad. Chris is so nervous and desperate to connect that his banter and jokes unintentionally slide into racist slurs about bacon butties and Christmas hams! Shazia ends up torn between two worlds, and as her mum points out that her ex-husbands views are not entirely his own and may be influenced by his brother, we begin to realise the complicated web of family pressure, community, honour and loyalty. But there is now new life in this tangle of traditions and Yasmin is not only a breath of fresh air that surprises everyone, but a beautiful example of how to stay true to who you are whilst embracing and accepting the beliefs and traditions of all around you. Her strength, determination, love and support during times of need shine strong, and she is able to clear away everyone's cobwebs to reveal the importance of what lies beneath all of the mess – family.
Habibti Driver deals with tradition, cultures, mixed heritage, racism, love, hate and family. It navigates such heavy topics through a wonderful form of objective and observational humour, making everything accessible and palatable. The messages are there loud and clear, but where this play is so clever is its delivery. Shazia's family and friends are every day, likable, warm, loving, funny, flawed, quirky, and genuine people. We know them, we may even be them, and race, religion and culture are not the first thing you identify or label these characters with. You identify with the goat videos, the Aldi super buys, the times you go into Asda for a pint of milk and come out with an inflatable hot tub! You identify with the ridiculously random and riotous references of Mr. Blobby, the taxi to Aspull, having a chippy tea, collecting pogs, singing along with the wrong words to the car radio. It is brilliantly normal, instantly recognisable and if we recognise the fun bits of ourselves on stage, then we kind of have to recognise the bits that could do with more of an open mind and understanding too.
The play gently teases the traditions of both White British and Muslim cultures in order to educate, but it brilliantly also mocks those shared inbetween faux pas' that makes us all part of the same race – the human race. This is hilariously highlighted when Yasmin arrives in England with little English, so Shazia who doesn't speak much Arabic, instead continues to talk to her in English but very slowly and loudly – as if this will suddenly help with the translation! There is the British boy trying to learn Arabic who can't even get an every day greeting correct (As-salamu alaykum comes out as Ala-ka-zam!), pitted against Yasmin who learns to speak English, how to drive and passes her Citizenship test respectively. Chris' attempts to embrace his fiancé's culture see him outing Lawrence of Arabi and watching The Mummy! A firm favourite throughout the play was the gorgeous use of language and malapropisms as British phrases were constantly given an Arabic uplift, such as those famous dunking biscuits (or bisquits) being rebranded as hob-i-knobs and "Keeping the calm and carry it on."
With every word I write, I think of another moment worthy of a mention such as the stylised and delicate moment that Ashraf is racial attacked in his taxi, the creation of fake-on (facon?!) butties instead of bacon butties, the random fancy dress costumes including a poo emoji, an alien and a gorilla, or the exuberant wedding party with its intoxicating dancing. If I am speaking of worthy moments then I have to mention this hard working, aimable and talented cast. Shamia Chalabi (Force Majeure, Burkas And Bacon Butties, Coronation Street, Doctors and also co-wrote Habibti Driver) shares Shazia's world with us and is feisty, honest and relatable. Chalabi has a natural rapport with all other cast members and with the audience. She is incredibly relaxed and natural on stage so it is easy to engage in her struggle to keep her independence whilst absorbing both of her cultures. Oh yeah, and she also happened to write this incredibly quick witted and intelligent play with her friend Sarah Henley.
Dana Haqjoo (The Boy With Two Hearts, The Ipcress Files, Coronation Street, Emmerdale, United We Fall) is heart-warmingly hilarious as Ashraf. Haqjoo is simply loveable and an instant hit with the audience from the moment he steps into the performance space. He makes you laugh, makes you question yourself, and delves into difficult emotional topics with such truth and realness that you listen and take note. Haqjoo takes his character on a sensitive journey and has challenging situations to face, but he performs in such an accessible way that we are able to learn something and gain a deeper understanding of the choices people can be faced with that we know nothing about.
Timothy O' Hara (The Shark Is Broken, Little Mermaid, Burkas And Bacon Butties, The Mousetrap, Shakespeare In Love, Casualty) is comedy gold as good hearted Chris. His physical expression is outstanding and had me belly laughing on more than one occasion. His face alone spoke a thousand words as he reacted to everything being said around him, and his portrayal as the nervous boyfriend meeting his future father-in-law for the first time was sublime. O' Hara, like the rest of the cast, had such a raw truth about his performance that it worked wonders in making the audience listen and pay attention, highlighting how one persons 'joke' is another person's casual racism.
Helen Sheals (Shirley Valentine,Brassed Off, The Wonderful Wizard Of Oz, Judy & Liza, The Rise & Fall Of Little Voice, Coronation Street, Last Tango In Halifax) doesn't hold back as bingo fanatic Jean – Shazia's mum. She is bold, brassy and brilliant. Sheals demands your attention, and you willingly give it for you wouldn't want to miss a second of her performance. Sheals flips from begrudging to best friend in one beautiful scene with Echouafni as Yasmin – her ex husbands new wife, and has such control that her ever changing roles from mum, to ex wife, to defender, to party girl, flow with a natural and rapidly believable ease.
Houda Echouafni (A Museum In Baghdad, King John, The Things I Would Tell You, Doctors, Green Wing, Hotel Babylon) hoodwinks us all as the delightful Yasmin. We are set up to believe that Yasmin will be a seen but not heard, stay at home, and devout religious wife. But she proves to be the spark that was needed in everyone's life to unite a family being torn apart by religion, tradition, culture and expectation. Echouafni is so charismatic, intriguing and comical that you can understand how she is able to work her magic.
Hemi Yeroham (Berberian Sound Studio, Arabian Nights, Romeo & Juliet, The Adventures Of Sherlock Holmes, Benidorm) is a wonderful catalyst as Ashraf's brother Yusuf. A devout traditionalist, he manipulates his brother to his own beliefs time and time again. Yeroham cleverly plays Yusuf with a charm and likeability though, meaning we listen to his views and gain insight and a new perspective. He is funny, strong and his energy in his fight scene with Haqjoo is brilliant.

Habibti Driver is a great night out and will leave you wanting more, and you'll never see car seats being used in so many ways anywhere else! The brilliantly upbeat and rhythmic ending was a fantastic finale, but I found I wasn't ready for any kind of an ending. I had truly bought into these characters, liked them and found I wasn't ready to say goodbye – a bit like when you finish reading a really good book and you feel sad that you have to say goodbye to the characters (please say this isn't just me?!) Well, I'm just putting it out there that I'd love to see a Habibti Driver 2! I want to know if Ashraf ever gets to sell his sauce on Wigan market, if Yasmin becomes the fully fledged entrepreneur she was born to be. Do Shazia and Chris honeymoon in Egypt and have a cup of tea with Auntie Nadia? Does Jean ever win at the bingo and does Yusuf ever get fed up of goat videos?! Seriously, the characters are so beautifully written, that I am hooked into wanting to know more. As the saying goes, "always leave them wanting more" – and I certainly do! So, get yourself down the Bolton Octagon and if you get a taxi – if you're offered some secret sauce or catch the faint aroma of Joop, then tell Ashraf I said "As-salamu alaykum."

WE SCORE HABIBTI DRIVER - 9/10
Other events you may like...
How to get to the Octagon Theatre, Bolton
Most Popular Shows and Events in Manchester