Royal Shakespeare Company - Julius Caesar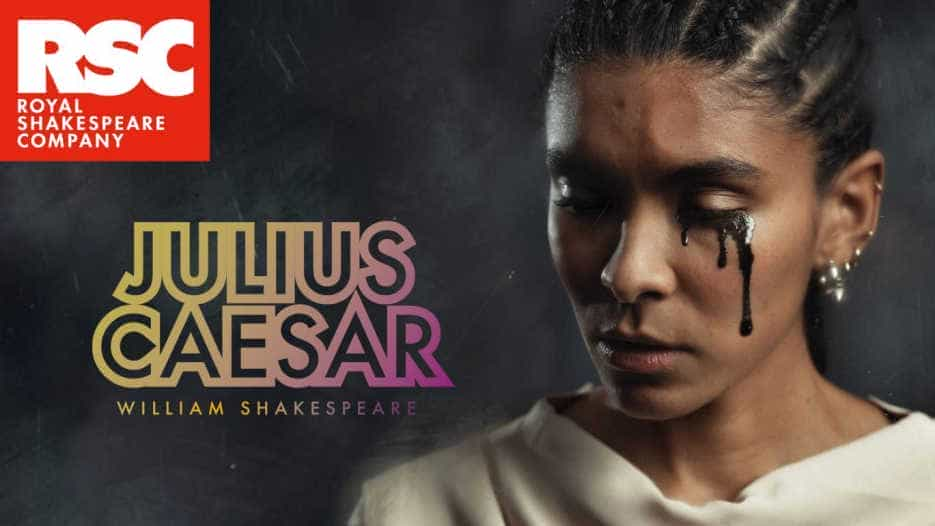 Julius Caesar. A divisive leader who holds awesome power.
Concerned that Caesar poses a threat to democracy, revolutionaries take the violent decision to murder him. They have no plan for what comes next. As the world spins out of control, chaos, horror and superstition rush in to fill the void. Civil war erupts and a new leader must rise: but at what cost?
The Royal Shakespeare Company returns to The Lowry with a fast-paced political thriller, directed by Atri Banerjee. Atri was listed in The Stage 25 as one to watch in 2022 and previously won Best Director at The Stage Debut Awards in 2019. His fresh interpretation of Shakespeare's timeless story forces us all to consider how far we would go for our political principles.
DIRECTOR Atri Banerjee
SET DESIGNER Rosanna Vize
COSTUME DESIGNERS Rosanna Vize and Tomás Palmer
Royal Shakespeare Company - Julius Caesar Tickets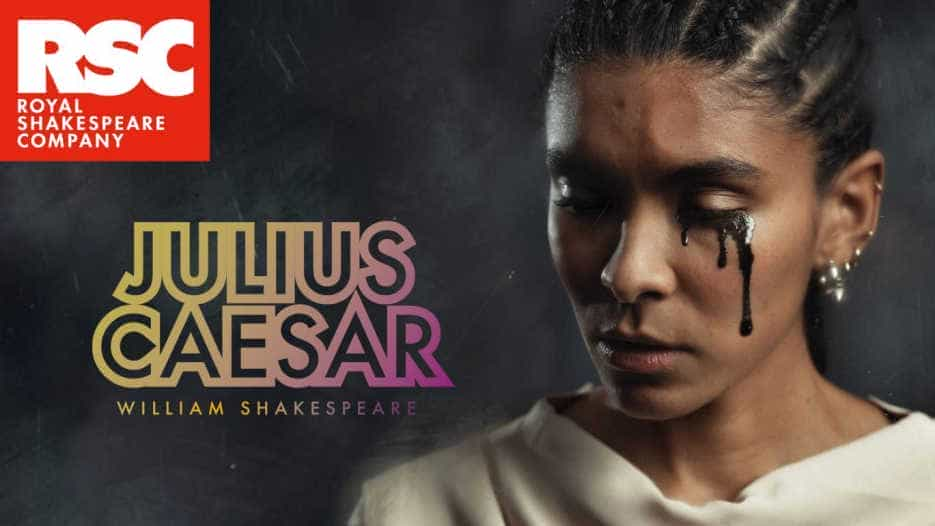 Sorry, there are no tickets for Royal Shakespeare Company - Julius Caesar in Manchester available at the moment. This maybe due to one of the following reasons:
- Royal Shakespeare Company - Julius Caesar in Manchester tickets are currently not on sale.
- The event has sold out.
- Details have not yet been announced for Royal Shakespeare Company - Julius Caesar in Manchester.
- The event may have been cancelled.
- The event has been and gone.
Join our free mailing list for
updates about this event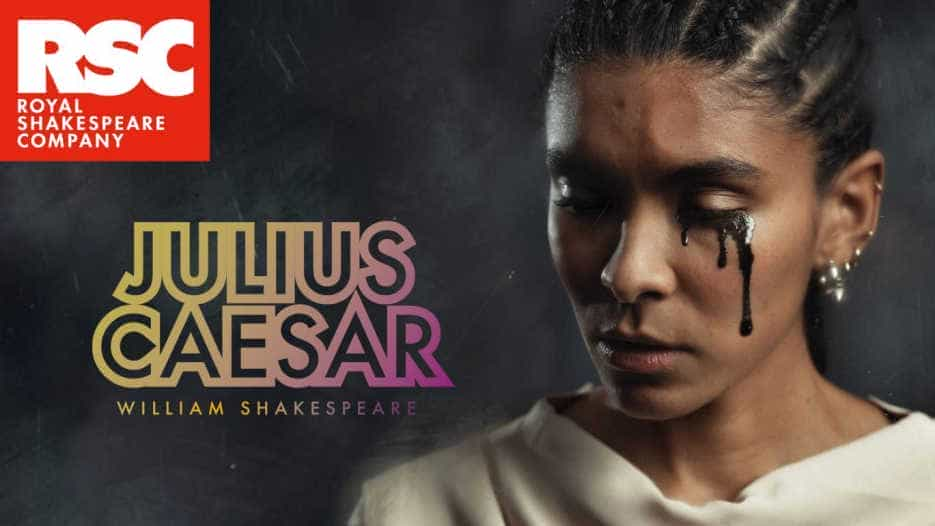 Royal Shakespeare Company - Julius Caesar ON TOUR
Our review on Royal Shakespeare Company - Julius Caesar
RSC'S Julius Caesar at The Lowry, Salford - Tuesday 20th June 2023 by Karen Ryder
Our Rating
THE PRODUCTION OFFERS A DRAMATIC NIGHT FILLED WITH HISTORY, EXCELLENT ACTING, AND EXCITING POSSIBILITIES OF SECURING SHAKESPEARE INTO THE HEARTS OF A WHOLE NEW GENERATION


I feel there has been a glint of magic in the air regarding this production of Julius Caesar, for not only are the poster and media images intriguing, glossy, and current, but who better to watch perform Shakespeare than The Royal Shakespeare Company! After chatting with company member and Salford actor Robert Jackson last week, my enthusiasm and energy for this offering was lifted even further. The story, one of a Roman General and Dictator from neon's of years ago that caused vast political unrest and divisive opinions, ironically seems so relatable today. Caesar has immense power and many start to feel that he is abusing it, for his whims and orders are a real threat to their democracy. As whispers fill the streets of opposing views, the conspirators are born and the idea to assassinate Caesar takes hold. But can such an idea ever be simple to implement or languish without consequence, especially when Caesar still has faithful followers?


What follows is a whirlwind of chaos, ruthless desire, brutality, ego, betrayal, jealousy, and murder. Strong beliefs, superstitions and manifestations of guilt evoke responses along the way that ultimately lead to a civil war. Caesar is dead, Mark Anthony is in command, but the conspirators are still not appeased. As the battle takes place, the conspirator leaders Cassius and Brutus – once Caesars friends – take their own lives and Mark Anthony returns to Rome to rule, along with Octavius, Caesars great nephew. The conspirators gained their new leader, but someone who was loyal to Caesar, and at what cost? It raises important, uncomfortable, and illuminating questions. Just how far is someone prepared to go for their political principles?



Directed by award winning director Atri Banerjee, this RSC production of Julius Caesar cleverly draws parallels to current universal political unrest across the globe and reminds us that time nor wisdom has managed to loosen the contentious relationship between powerful leaders and civilians. A vividly striking minimalistic staging approach, engages you to concentrate on the actors, highlighting that the people and their stories are the focus, not the politics. The inclusive and exciting choice of including a local community chorus from each stop on the tour clearly keeps this production fresh and alive. It instinctively supports the backbone of this production being about the people by giving the real people in our communities, opportunity, a voice, and a platform. Hints of new relationships are explored and touched upon as well, such as the honest and tender one between Brutus and Lucius, ensuring again that it is person focused.



The show opens with a mesmerising stylised movement piece from the cast (Jennifer Jackson is Movement Director), depicting their unrest and their strength in numbers as a force to be reconned with. This is visually reiterated with images of uneasy crowds and the combination builds a palpable tension which is both heightened and shattered by the ringing out of musicians. Performed in front of a powerfully striking and dominating revolving cube, you immediately get the sense that this RSC production is pushing boundaries. The cube itself is a masterpiece. Designed by Rosanna Vize, it provides multiple uses including a projection screen, a space for the deceased to inhabit, a home, and symbolically alters according to the plot, breaking apart until it is just a shell of its former self. It is a huge talking point at both the interval and the end of the performance, as is the use of black blood and the lack of daggers and swords for the killings. Instead, they are carried out by symbolic touches with hands, though the effect is somehow just as startlingly dark, brutal and impactful. With modern dress enhancing the modern approach to this historical classic instead of toga's, the audience discussion was plentiful, and many theories were given to the symbolism of the black blood. Interpretations varied from "a representation on the political corruption surrounding oil", to "being representative of the spilling of darkness within", to "it just looks really good and it's making us talk!" Lighting embellishes the themes, from stark red lights to shady corners for the conspirators. Silhouettes and shadows are reflected in the words spoken and a projected countdown provides us with a vital tension ticking away to Caesars death.



Thalissa Teixeira as Brutus exudes ownership of the character and portrays the internal civil war going on in the heart between loyalty and love for Caesar and wanting more for Rome and its people, with an air of class. We are presented with a very real, relatable human who we can connect with. Graceful yet turbulent, controlled yet unpredictable, Brutus is given real depth in the hands of Teixeria. Annabel Baldwin brings Cassius to life with a driving force of the cold, dark edge of jealousy for Caesar. The result is striking, intense, and keeps you very much on the edge of your seat, as they bring an edge of unpredictability and mounting tension. Nigel Barrett as Julius Caesar delivers a plentiful mix of power, playfulness, pompousness and yet a personable attribute. He creates a complex character that solidifies the confusion felt by his loyal followers, who despite their love for him, can no longer respect him. He even manages to create humour, especially during the song "I'm Alive."



William Robinson is fantastic in his persuasive monologue as Mark Anthony at Caesars funeral, and truly brought to life the confusing tactics favoured by many politicians, with a flavour of gaslighting and manipulation. He spoke of the conspirators with such verve and slickness that you would be forgiven for succumbing to such underhand methods of his disguised intention of savagely undoing them. It is during this scene that Niamh Finlay excels, playing all the different members of the crowd and bringing a little light humour to the mix with an energetic, varied, and audience engaging performance. Ella Dacres offers a different leadership style again as Octavius, proving to be detached and full of hateful revenge. Then right at the end, we are surprised by a heartfelt gesture towards Lucius that flips what you thought you knew about the character. I have nothing but admiration for this entire cast, for their intrinsic and detailed delivery of a lengthy and wordy script, made it not only possible to follow and understand, but was a privilege to behold. And we can't finish without giving a shout out to Salford's own Robert Jackson as Cinna, who not only performed fantastically, but was a great testament and inspiration to all the local students in the audience who dream of one day following in his footsteps, for he proved it can be achieved.



There were plenty of quirky moments in tonights production, which may be something unexpected of an RSC Shakespeare play, but I gravitate towards such choices as they bring fresh life, interpretation, and vigour to stories of old that are still at their heart, untouchable stories. Actors appearing in the audience was one such choice, and actors making direct eye contact with audience members was another. Both choices not only broke the conventional fourth wall but offered you the bricks to rebuild it yourself. A highlight for me was the inclusivity of the production. Of course, there was the aforementioned local community chorus which included youth workers, educators, anaesthetists, community and charity volunteers, and local residents. In addition, traditional male roles were played by women and non-binary performers, and the role of Lucius was performed by deaf actor Jamal Ajala, and so sign language was included as his means of communication. There was one humbling moment where I realised, I had been concentrating hard on following the extravagant Shakesperean language so that I could understand, but that there was another language on offer too in BSL that I didn't speak, and I absolutely should be able to. It was eye opening for me.



Traditionalists may simper at this new vision of Shakespeare's Julius Caesar, but I for one champion it. Shakespeare can be hard to follow and so even if there are moments when your brain glosses over the language, the strength of committed performance by the entire cast and the visual attributes offered by the RSC creative team mean that you remain engaged, interested, and involved. The show looks cool, and so offers a way in for our younger generation of theatre goers who may instinctively balk at the idea of a night of Shakespeare. Add in the local community chorus element and it really does make The Bard more accessible for all, equally encouraging family and friends of the chorus to come along and watch something that some may never have considered under other circumstances. This political thriller offers a dramatic night filled with history, excellent acting, and exciting possibilities of securing Shakespeare into the hearts of a whole new generation.
WE SCORE JULIUS CAESAR...





WATCH OUR "IN CONVERSATION WITH ROBERT JACKSON DISCUSSING THE PRODUCTION|



Other events you may like...
Most Popular Shows and Events in Manchester