The Wiz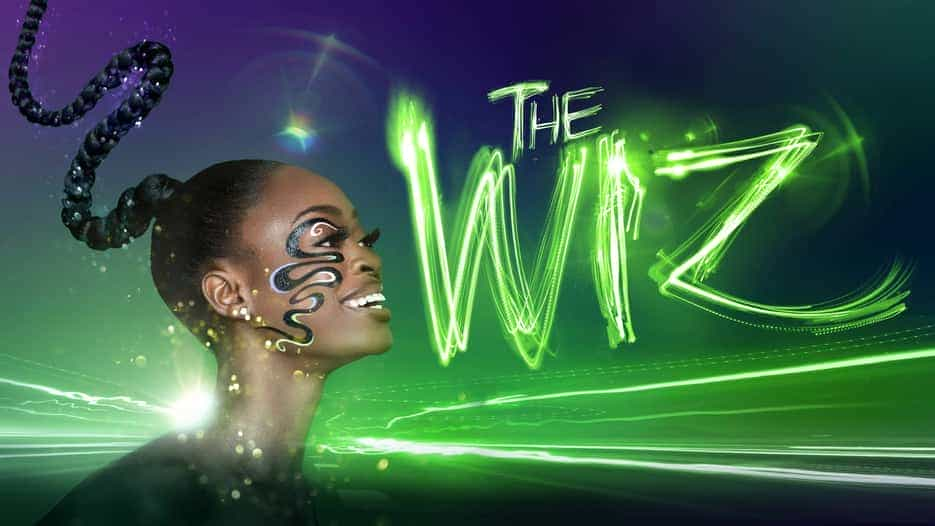 Running 24th November 2021 – 16th January 2022
This Christmas, Hope Mill Theatre are delighted to be staging the first new UK production of The Wiz: The Super Soul Musical "Wonderful Wizard of Oz" in 10 years. With music and lyrics by Charlie Smalls, book by William F. Brown and original orchestrations by Harold Wheeler, The Wiz is a retelling of L. Frank Baum's classic children's novel The Wonderful Wizard of Oz.
This new production will be directed by Actors Touring Company Artistic Director, Matthew Xia, Musical Supervision and Orchestrations by Sean Green and Choreography by Leah Hill.
Hope Mill Theatre are co-producing alongside producer Ameena Hamid and bringing on board Assistant Producer ChuChu Nwagu.
The Wiz opened on 21 October 1974, at the Morris A. Mechanic Theatre in Baltimore, and then moved to Broadway's Majestic Theatre on 5 January 1975.
The 1975 Broadway production won seven Tony Awards, including Best Musical. It has since had revivals in New York, London, San Diego, and the Netherlands, and a limited-run revival was presented by Encores! at New York City Center in June 2009. A big-budget film adaptation of the same name was released in 1978, with Ted Ross and Mabel King reprising their roles. A live television production of the stage version, The Wiz Live!, was broadcast on NBC on December 3, 2015, with an encore presentation on December 19 of the same year.
Hope Mill Theatre will be operating with any current covid measures that are in place at this time.
Full creative team and casting to be announced at a later date.
The Wiz Tickets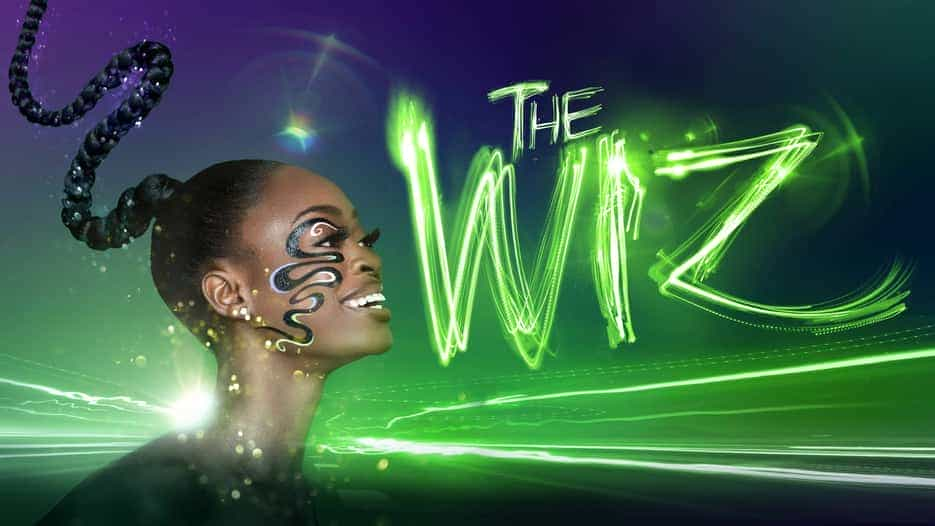 Sorry, there are no tickets for The Wiz in Manchester available at the moment. This maybe due to one of the following reasons:
- The Wiz in Manchester tickets are currently not on sale.
- The event has sold out.
- Details have not yet been announced for The Wiz in Manchester.
- The event may have been cancelled.
- The event has been and gone.
Join our free mailing list for
updates about this event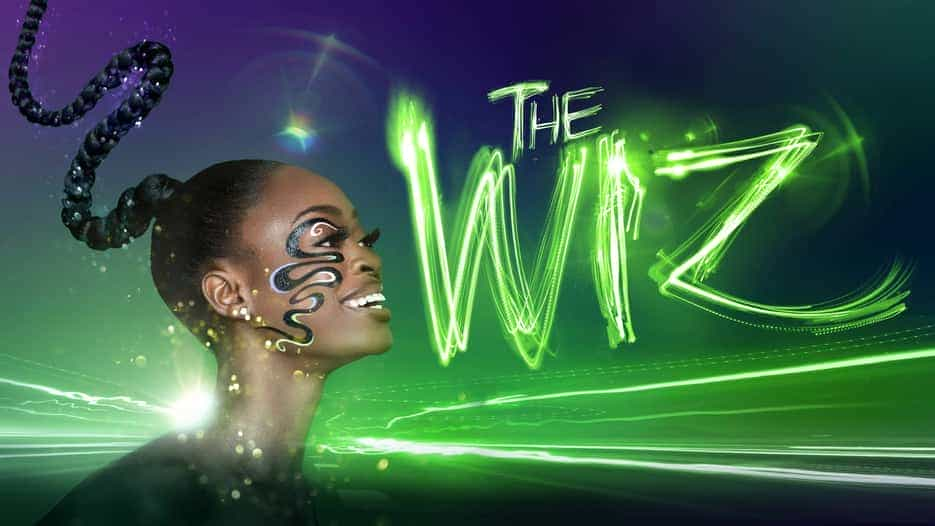 Our review on The Wiz
The Wiz - Hope Mill Theatre, Manchester - Saturday 4th December 2021 by Karen Ryder
Our Rating
On a worse than typical rainy Saturday afternoon in Manchester, outside the rain was flooding the roads. Inside the Hope Mill Theatre, the talent was flooding my heart and soul. What a show! I mean seriously, what a show! Sorry, but like New York New York, it was so good I had to say it twice!
The Wiz is an African-American inspired retelling of L. Frank Baum's The Wonderful Wizard Of Oz. Hope Mill's version is an updated funky version of the original Wiz, modernised to include funk, hip hop, reggae, street, afro-Brazillian and voguing but to name a few. Many may have seen the 1978 film version starring Michael Jackson and Diana Ross (myself included) but dare I say this production makes it pale in comparison. It's not that the story has changed, just the context and it is so fresh that you'd be forgiven for thinking this was a brand new musical.



It starts with a bland grey, black and white set, with nothing but a clothes maiden, a small model of the apartment block Dorothy lives in and a monitor showing Black Lives Matter protests and footage, including Marcus Rashford's mural (football alliances aside – though I am a proud red – what an incredible young man). Dorothy tries to explain to her Aunt Em that she is restless, struggling with the world she finds herself trapped in and hungers for more. Aunt Em sings to Dorothy that she is not alone and that she understands her struggle. I actually think this is a clever opening because it helps solidify that this is not the coming of age / needing more from life on an individual level / figuring out who you are story of The Wizard Of Oz's Dorothy, but a story about Dorothy trying to make sense of the world she finds herself in, not make sense of herself. Aunt Em's song seemed to be paying homage to the injustices and struggles of previous generations and reassuring her she understood. That was my interpretation anyway and I liked it.
Then the famous tornado hit and it literally blew me away (well metaphorically anyway). Dancers metamorphosised into the twister, using their bodies to swirl, curl, twist and dissect anything in their path. There were flips, one handed freezes, splits, box jumps – everything was thrown at it and I quickly realised that this was the start of what would prove to be one of the best choreographed shows ever. Coupled with the dancing were lighting effects that echoed the movement and filled every wall in the place, sucking you into the eye of the storm. Before you knew it, the black walls and backdrop to the stage were being stripped bare to reveal neon, festival feel graffiti in its place and a blaze of colourful lights and quirky costumes replaced the blandness. Dorothy had arrived in Oz.



This entire cast did not stop for breath, so much so that I have no idea how the ensemble cast not only managed their numerous quick changes but re-entered the stage as completely new and rounded characters each time! They were munchkins, monkey gangs members, voguing citizens of the Emerald City, brow beat employees of Evillene – the list goes on. It seems unfair to simply name them the ensemble because they worked just as hard as the main cast of four and the other named roles.
Cherelle Williams (The Lion King, Motown The Musical) is a beautiful Dorothy. She is engaging, likeable, powerful and infectious. She plays the part with ease, never seems out of breath whilst busting her moves and belting out some tunes simultaneously and leads the production with grace, modesty and brilliance.
When Dorothy meets the scarecrow, played by Tarik Frimpong (Mary Poppins Returns, Aladdin Live!, Aladdin West End, Bring it On) I was enthralled. Frimpong seems to do the impossible with his body and bends in ways that baffle me. I swear his legs are elastic for not only have I never seen a kick that high or flexible, but to quote Chandler from Friends, "His legs flail about as if independent of his body!" If you happen to have any ridiculous doubt about coming to watch this incredible show, I would say you need to watch it for Frimpong's dancing alone. If he ever did a solo dance show – I'd be there! And if he wasn't enough, Llewellyn Graham (debut professional performance – what?! How has he not been snapped up before now?!) then joins the gang as The Tin Man. Again, he is beyond belief with his dance skills and his isolations and charm will have you hooked. Completing the famous four is Jonathan Andre (The Lion King, DisneyLand Paris show cast member, Undreamed Shores). He is quick, funny, and edgy, playing The Lion akin to Captain Jack Sparrow or Mick Jagger. These four complement each other on stage, and more than that, they are so respectful of each other. Not one of them tries to steal limelight or focus, and their strength and impact lies in this united approach.



As a production, it is the perfect venue too. The intimacy of the venue really allows you to be a part of the flow, so much so that the performers engage with you, and always catch you by surprise by entering the stage from just about every entrance possible. This is exciting as they extend their stage by doing so, inviting you in, involving you.
The creative team were carefully chosen for this project and I MUST applaud this decision because it is evident that these early choices of forming a core Black or Global Majority cast and creative has been the exact fusion needed to produce a statement of blended influences that is open and accessible to all. It was new, it was old, it was current it was retro and I have to say, I felt so much cooler just by being there! Director Matthew Xia has somehow managed to breathe new life into a story that is known from ages 3 – 103! Like I said earlier, it's not that he has tried to change the story (and that in itself is a classy move), he has just given it a current context in which we can celebrate the richness of Black joy.
Leah Hill is the phenomenal choreographer for The Wiz. How she managed to blend so many dance styles into one show without it ever feeling clunky or a forced statement is beyond me. She has created an entirely new dance fusion I'm sure. People in years to come will be dancing Hill style. I absolutely LOVED the dancing. For me it was the star of the show and it made every performer on stage a star – what a gift to give to people. Strictly need to sign her up as one of their choreographers for sure – the group numbers would be like no other. The routines just brought utter joy to the stage and "Everybody Rejoice" literally did what it said on the tin. I wanted to jump up and join in.
By the time it came to the finale bows I found myself unexpectedly emotional. I can't explain why, but it was a powerful feeling. A standing ovation was inevitable and after a short informative talk from Williams about the worthwhile projects at The Hope Mill Theatre, we were all invited to jump up, join in and dance (well I didn't need telling twice!) Everyone at The Hope Mill Theatre joined as one and Eased On Down The Road together.


WE SCORE THE WIZ - 10/10
Other events you may like...
Most Popular Shows and Events in Manchester