Manchester Theatre News & Reviews
In Conversation with IAN HALLARD discussing The Way Old Friends Do coming to The Lowry (May 22 - 27)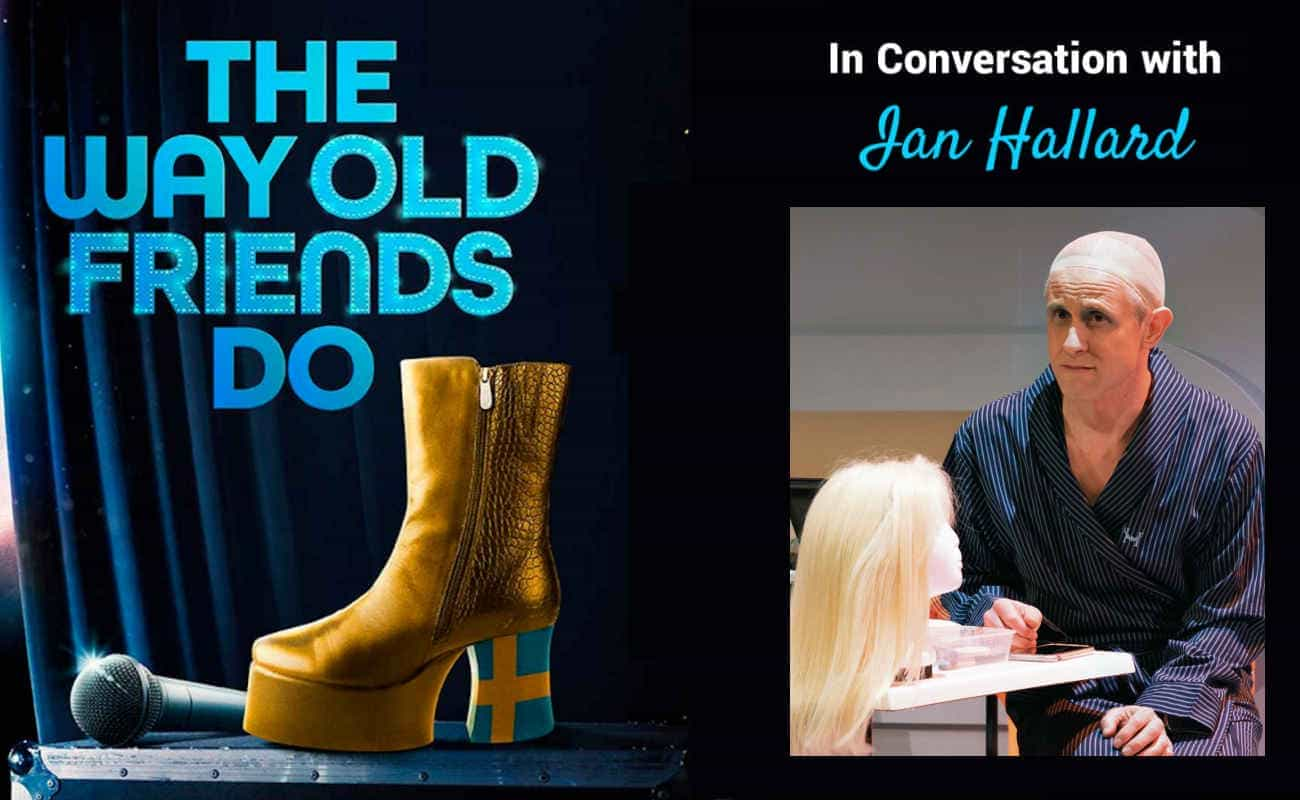 WATCH THE VIDEO HERE!
We interviewed Ian Hallard about the play he's written and stars in, The Way Old Friends Do, coming to The Lowry, Salford on Mon 22nd to Sat 27th May 2023.
The Way Old Friends Do, written by Ian Hallard and directed by Mark Gatiss (Sherlock, Doctor Who), is a new comedy about devotion, desire and dancing queens.
In 1988, two Birmingham school friends tentatively come out to one another: one as gay, the other - more shockingly - as an ABBA fan. Nearly thirty years later, a chance meeting sets them on a brand-new path and they decide to form the world's first ABBA tribute band - in drag! But can their friendship survive the tribulations of a life on the road which includes platform boots, fake beards and a distractingly attractive stranger?
Simultaneously tender and laugh-out loud funny, this heartfelt story will appeal to anyone who understands how it feels to be a fan: of ABBA or of anyone.
As an actor, Ian Hallard's theatre credits include The Boys in the Band (West End, Whatsonstage Best Actor nomination), Great Britain and Scenes From An Execution (National Theatre).
Director Mark Gatiss is best known for his work as an actor, writer and producer on Sherlock, Dracula, and Doctor Who, and for being one quarter of comedy troupe The League of Gentlemen.
The cast includes Donna Berlin (Doctors), James Bradshaw (Endeavour), Sara Crowe (Olivier Award winner for Private Lives), Andrew Horton (Jupiter's Legacy) and Rose Shalloo (Malory Towers).
Age guidance 12+
Running time: approx. 2 hours (including a 15 minute interval)
Karen Ryder asks the questions...