Manchester Theatre News & Reviews
In Conversation with MICHAEL DYLAN discussing The Time Machine at The Octagon, Bolton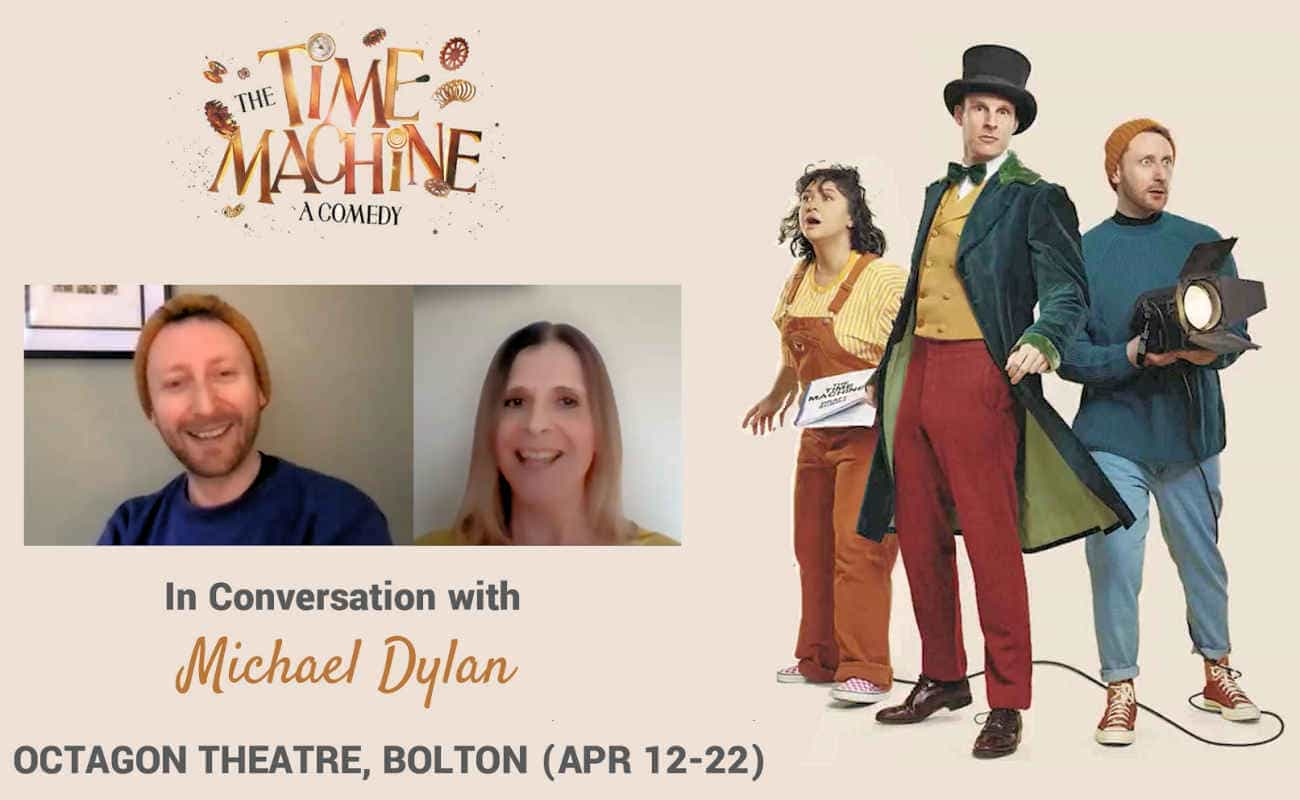 WATCH THE VIDEO HERE!
Watch our interview with actor Michael Dylan as we talk about the comedy play, The Time Machine coming to The Octagon, Bolton on April 12th to 22nd

A RIOTOUS RETELLING OF THE EPIC AND WORLD-FAMOUS NOVEL BY H.G. WELLS.
Fast-paced and wise-cracking, this is an adaptation like no other. When the world of science fiction and science facts collide, extraordinary things can happen.
Expect the most surprising and unforeseen consequences as a multi-talented cast bring H.G. Wells' beloved story to life, zipping from the present day to a Victorian parlour in 1895 to the end of the world, with many mind-boggling stops in between.
Join us for this hilarious roller coaster ride of a show and a brilliant new take on a classic science fiction novella. From the writers of the Octagon's smash hit 2021 comedy The Hound of the Baskervilles, strap yourself in to be taken on a fast and funny journey with plenty of twists, turns and costume changes along the way.

Age guidance for 10+

Running time - Approx 2 hrs 10 including a 20 minute interval

Karen Ryder asks the questions...