Manchester Theatre News & Reviews
In Conversation with playwright LOLITA CHAKRABARTI discussing Life Of Pi coming to The Lowry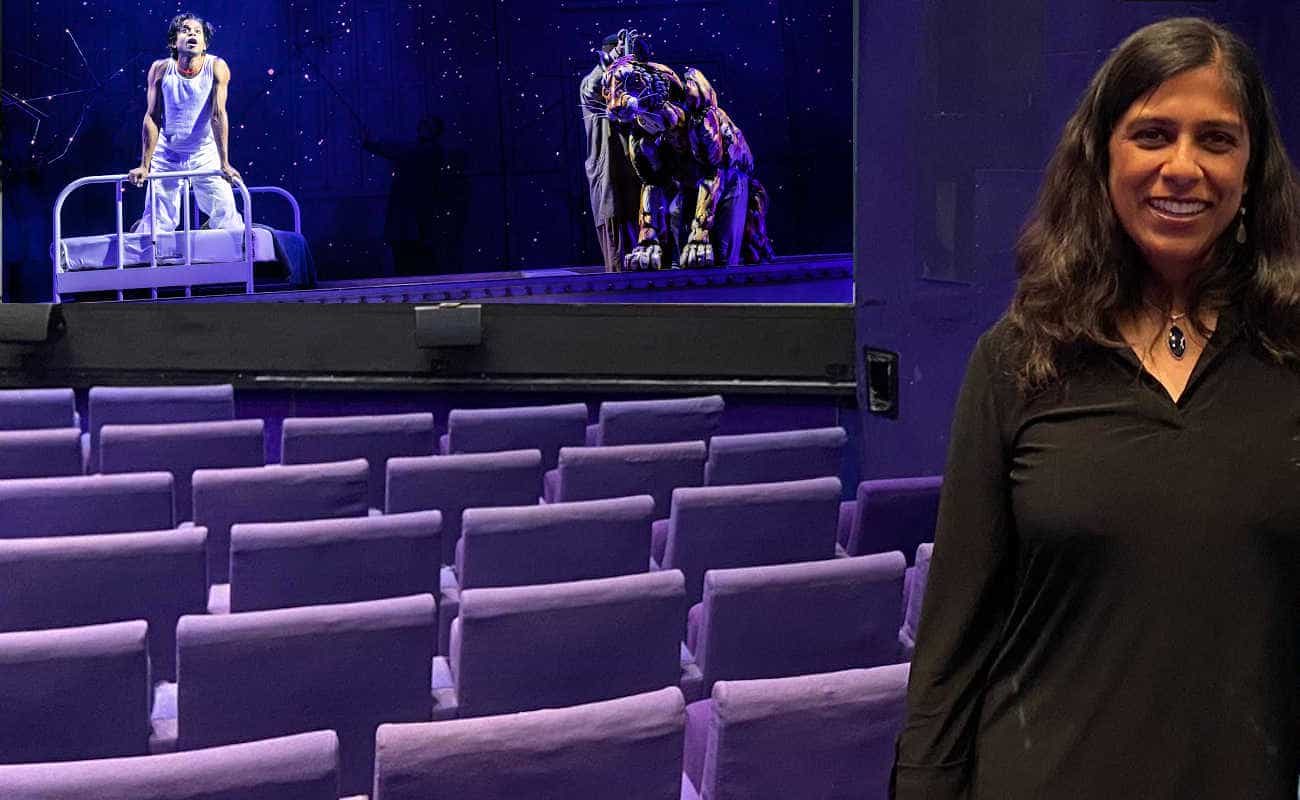 WATCH THE VIDEO HERE!
We interviewed Lolita Chakrabarti about Life Of Pi coming to The Lowry, Salford from Tue 5 December 2023 to Sun 7 January 2024.
Based on the best-selling book by Yann Martel, the five-star hit show comes to The Lowry.
Winner of five Olivier Awards, including Best New Play! After conquering the West End and Broadway, the 5 star 'theatrical phenomenon' (Telegraph) embarks on its biggest adventure yet.
Jaw-dropping visuals and world-class puppetry combine in a unique and 'breath-taking' (The Times) theatrical event that is 'a wonder to behold' (Daily Mail).
After an epic storm in the Pacific Ocean, Pi is stranded on a lifeboat with four other survivors – a hyena, a zebra, an orangutan, and a Royal Bengal tiger.
Based on the global phenomenon and winner of the Man Booker Prize, selling over fifteen million copies worldwide, Life Of Pi is the hugely popular story of an epic journey of endurance and hope. Don't miss the West End and Broadway spectacle on its first ever UK tour.
"It will make you believe in theatre. A triumph." (Sunday Times)

Karen Ryder asks the questions.


Watch the video, "Richard Parker visits The Lowry"


BOOK YOUR TICKETS TO SEE LIFE OF PI AT THE LOWRY