Manchester Theatre News & Reviews
REVIEW - The Man Who Wanted to be a Penguin is a quirky, heart-warming celebration of creativity and individuality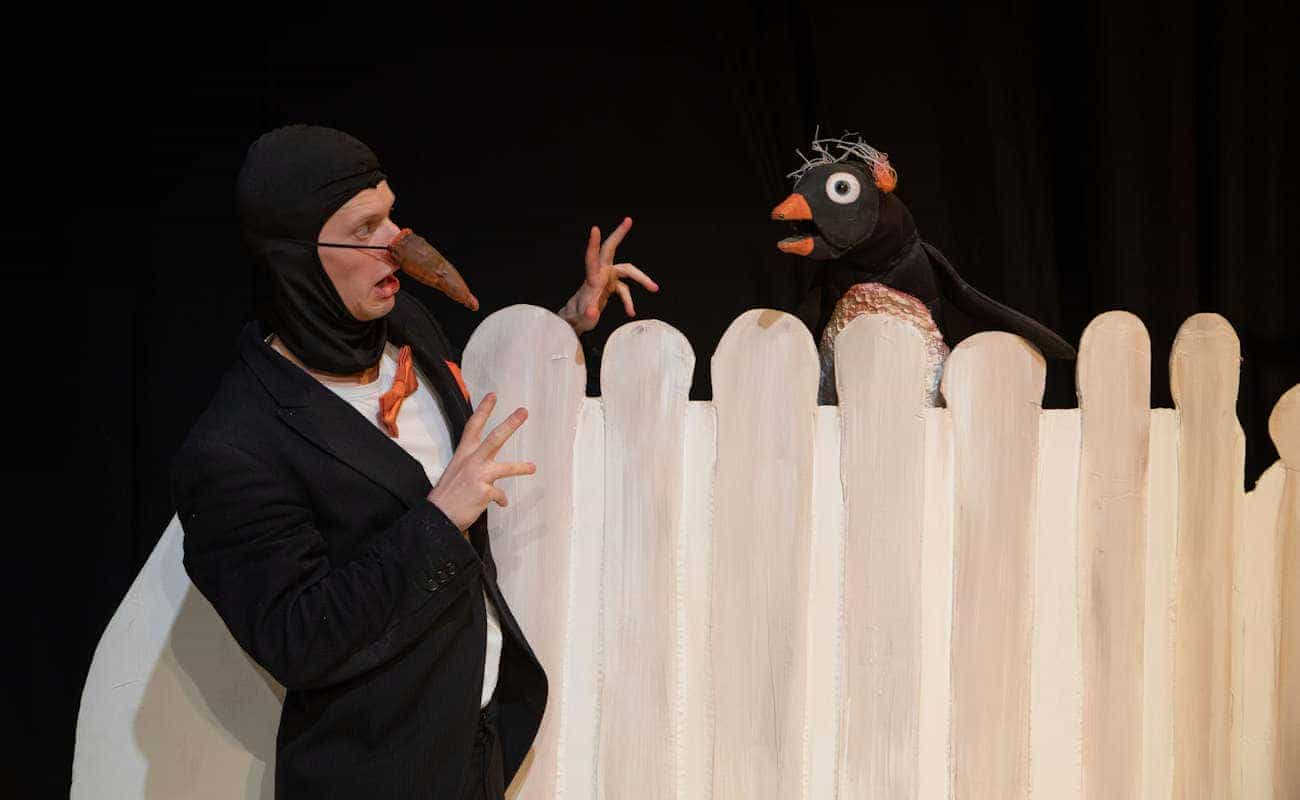 BOOK YOUR TICKETS HERE!
We visited Sale's Waterside on Thursday to see The Man Who Wanted to be a Penguin. Read what our reviewer
had
Magdalena Walker had to say about
this brilliant family production...
What a great way to start
December
by going down to local theatre to watch a show with your children. Both me and my 5-year-old daughter love penguins, so we were very excited to see
The Man Who Wanted to be a Penguin
at the
Waterside
. A story of extraordinary explorer and inventor who failing to make friends with his neighbours decides to take a trip to Antarctic in search of more welcoming bunch in form of …penguins.


Sale's Waterside is a great venue to introduce your children to the world of theatre. Compact and comfortable with helpful staff and cosy atmosphere is not too intimidating for the little ones, but still feels special and exciting.

With the higher cost of living, it's nice to see venues on the edge of the city hosting great productions still and more importantly, affordable for everyone to continue watching great theatre. My family and I are based in Sale so we are lucky to be living close to Waterside.




The Man Who Wanted to be a Penguin is a heart-warming and joyous tale brought to Waterside by Stuff and Nonsense Theatre Company. With its playful energy and mix of puppetry, music and song the show was created alongside children and is definitely a celebration of imagination and inventiveness.


The action starts with a visitor from outer space looking for a good story to tell only to find it in a shed in Sale, where a brilliant and misunderstood inventor resides. From there we are transported to frosty Antarctica in search of penguins. But will they be more friendly lot then the inventor's neighbours?





The brightest star of the show are definitely the performers – Loretta Hope and Steve Salt. Their great energy, physical nimbleness and ability to play different characters had audience captivated and laughing their heads off on number of occasions. Especially Hope's ability to speak in wide range of different accents.

Audience participation was also very much appreciated, especially by the younger audience. But who doesn't want to learn to speak Penguin?
Another thing worth a mention, as it was very well executed, is music and sound. Combination of quirky dance numbers and frosty sound effects really help the audience immerse in the story.





The length of this production is 60 minutes without an interval. For me and my 5 year old, the show was entertaining enough to keep us engaged for the whole duration, but for some of the younger members of the audience it was a bit of a struggle. The show is recommended for 3+.


The Man Who Wanted to be a Penguin is a quirky, heart-warming celebration of creativity and individuality. It can be enjoyed by the whole family, so if you fancy something different to typical Christmas productions get yourself to Waterside for a bit of penguin magic.
WE SCORE – THE MAN WHO WANTED TO BE A PENGUIN...



The Man Who Wanted to be a Penguin can be seen at Waterside, Sale until Saturday 31st December 2022
We have an EXCLUSIVE £8 TICKET OFFER you too.

Available for a limited time only. Subject to availability.

Book before Thursday 8 December at 4pm for ANY show up to and including Friday 23 December.


Quote P3NGU1N to purchase online or over the phone.

Box Office 0161 912 5616

Booking fees may apply.