Manchester Theatre News & Reviews
REVIEW - To Wong Foo has attitude with a powerful message about embracing one's true self!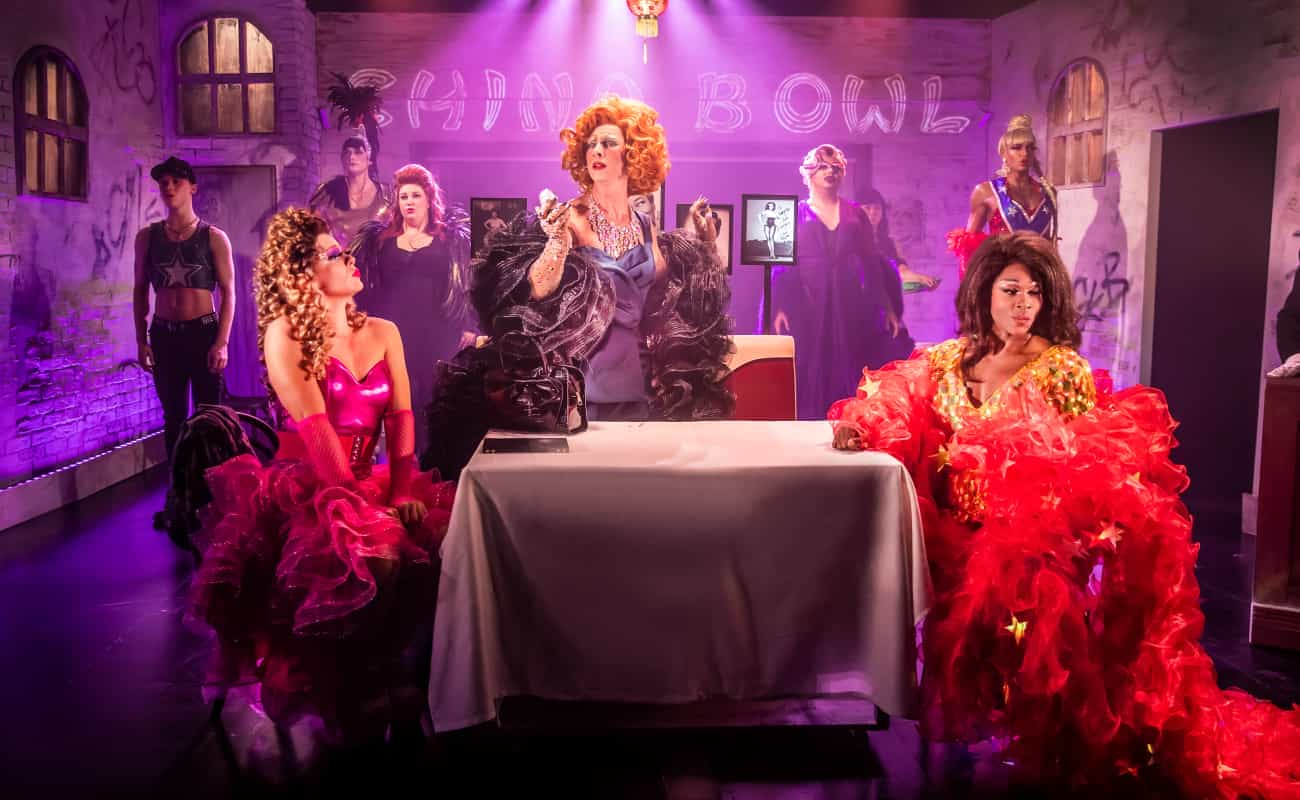 BOOK TICKETS HERE!
On Thursday, we went to see To Wong Foo at Hope Mill Theatre, Manchester. See what our reviewer, Lizzie Johnston thought about this fabulous musical...


Despite To Wong Foo being a 1995 cult classic film, I'd never seen it -though I do love Hope Mill Theatre so knew it'd be a good one. I turned up to find a photo op of a pink convertible placed right at the door, like something out of the Barbie movie, and from then on was excited to step into the glamorous and colourful world of drag.



To Wong Foo: The Musical is a stage adaptation of the 1995 cult classic film "To Wong Foo, Thanks for Everything! Julie Newmar". The show takes the audience on a fabulous journey, following the adventures of three drag queens, Vida Boheme, Noxeema Jackson, and Chi-Chi Rodriguez, as they embark on a cross-country trip to participate in the "Drag Queen of America" pageant. Starting in 90s New York before traveling through the states, their car breaks down in Middle America, and their lives, as well as those in the town, are turned upside down.



The casting for this production is glorious with the three leading actors each bringing their own unique charm and creating a dynamic chemistry. Peter Caulfield (Tammy Faye, Last Easter, A Christmas Carol) is Vida Boheme and the leader of the trio. Vida is the one who starts it all, a simple act of kindness offering to teach the world of drag to Chi Chi Rodriquez turns leads to a spiraling, glittery project of a lifetime.



Chi Chi is played by Pablo Gomez Jones (In Dreams, Les Miserables) and Chi Chi is the fun, light and young Queen of the group -often referred to as the Princess. This dynamic really shows the connection that drag can bring as she's taken under their wings and develops into a gorgeous Queen. Gregory Haney (Tina, Wonderful Town, Hamilton) brings the sass and wit as Noxeema Jackson, his comedic timing and facial expressions matched with the grace and elegance of a Queen merges the trio together.



The costumes in this show deserve their own recognition. The dazzling array of outfits, each more opulent and extravagant than the last, create a visual feast, showcasing the diversity and creativity of the drag world. When put against the duller costumes of the town's people, they truly stand out and make a scene.
The set itself wasn't extravagant, but this meant the drag queens could be. Beige, slightly graffitied walls surrounded the stage and props would be brought on to transform the space from a dressing room to a coffee shop and everything in between.
The original score is both toe-tapping and emotional, with heart wrenching ballads and uplifting songs that wouldn't go amiss on the dance floor. It gives a bit of country and a bit of club but all with that musical theatre flair we all love.


What truly sets this production apart is its underlying message of acceptance, unity, and embracing one's true self. The themes of the power of drag and the importance of celebrating diversity are beautifully woven into the storyline, making it a heartwarming and thought-provoking experience for all. This matched with the Hope Mill Thetare's intimate setting gives the show an extra layer of charm.
It's Ru Paul's Drag Race meets country - it has attitude, is iconic and simply just dazzling. This celebration of drag is for both drag enthusiasts and newcomers, and it's definitely not one to be missed.

WE SCORE TO WONG FOO THE MUSICAL...





Too Wong Foo is on at Hope Mill Theatre, Manchester until Saturday 17th December 2023.

Watch our "In Conversation with Peter Caulfield" video discussing the show